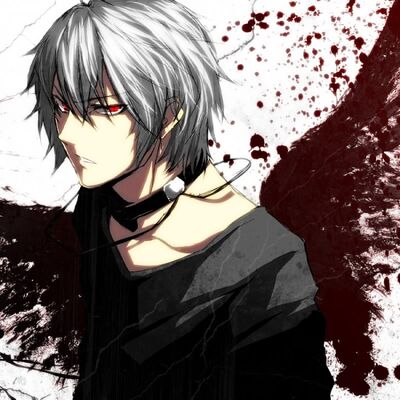 Name:Yuto

Aliases:The Handsome Cold Guy.

Age:17

Occupation:Highschool Student,Famous Model,Famous Singer,Famous Idol

Motto:"I Don't Like To Make Friends."

Quotes:"Please,Don't Touch Me Without My Permission."

Abilites:Ultimate Freeze ,Ultimate Burning ,Reality Warping ,Power Anchoring ,Supernatural Combat ,Omni-Negation ,Singularity ,And Many,Many,Many Others .

Personality:Yuto Has Multiple Personalities,And They Can Suddenly ``Manifest Themselfs´´ Wherever He Is,But He Can Also Change Of Personality Willfully,Changing Them Acording To Where He Is (On School,Generally Cold Personality,With He Family,A Happy Personality,On Work,A Enthusiastic And Playfull Personality,And Etc),And Im Some Personalitys,He's Apparence Changes A Little(The Physical Apparence And He's Hair Style).

Likes:Simplicity,Stay Alone,The Moon.

Dislikes:Friendly People,Use Her Powers,Confessions,Noise.

Hobbies:Sing,Cooking,Walk On Peacefull Places.

Backstory:Yuto Has Born As The First Child Of A Rich Family,And There Was More Nothing Strange In Him.............Or It Was What Seemed,Without Anyone Know,The Boy Has Borned With Superpowers,But No One Or Two,And Yes A Infinite Number Of Abilites,And Even Himself Doesn't Know How This Happened,And Even Having The Abilites To Know Why And How,He Prefers Not Do,Another Thing That His Family Never Realized, Is That It Has Multiple Personalities, Since It Hides This Fact,Swapping His Personality,According To The Place The He Was .Yuto Only Has Discovered His Powers On His Fifth Anniversary,When He Doesn't Has Won The Toy That He Wanted,He Said That Wanted That He Could Change The World To Get What He Wanted,And Suddenly,The Toy That He Wanted Had Replaced The One That He Did Not Wanted,And This Is The Fist Ability That He Has Used,Vocifery ,And After This,He Realized That He Possessed A Infinite Number Of Powers,But The Strangest Thing About This,Is That He Is The Only Beign That Possess Superpowers On His Entire Universe,And Because This,He Decided That He Would Use His Powers The Minimal Possible, And When Wore, Would Just Be Low Level Powers (Like Teleportation ),Or Use They When Happens A Natural Disaster (Tsunamis,Earthquakes,Tornados,Etc) To Save Lifes And Restore The Damages,And So It Continued For Years,He Has Turned Into A Famous Singer,Model And Idol On All The World,Without Using Anyone Of His Powers,Even Beign Only A Highschool Student,But One Day,A Reality Warper From Another Universe Appeared,Wanting To Destroy His Universe,And Because Of This,He Saw That It Was Necessary To Fight,And So Did,He Fighted With Him Using Reality Anchoring ,Reality Alteration Negation And Supernatural Combat ,And Because Him Had Low Combat Skills,He Easily Crushed Him,And To Prevent Him To Come back,He Used Power Erasure To Erased His Powers And Used Banishment To Banish Him From His Universe,And After This,He Started To Use His Powers With More Frequency,For Personal Fun,But Without Exaggerate Or Use They To Permanently Change Something,Or For Change His Life.

For Now Is This,Maybe I Add More Somethings Later,And I Still Need To Tink On A Surname For Him.Say What Has Thinked Of Him And Feel Free To Give Some Tips.)PS:Ignore The Excessive Use of He,What And That)(PSS:The Motto,Quotes,Likes And Dislikes Are Maked On He's Cold Personality)
Ad blocker interference detected!
Wikia is a free-to-use site that makes money from advertising. We have a modified experience for viewers using ad blockers

Wikia is not accessible if you've made further modifications. Remove the custom ad blocker rule(s) and the page will load as expected.