Tiamo is the Ark Witch of Torment.
Information
Appearance
Personality
Although she shares some traits with her sister, such as her social awkwardness and a big appetite, Tiamo is much more aloof and seems to show darker sides of her when it comes to killing her enemies. She is cold and ruthless in battle, usually ending the lives of her enemies as one would expect from a seasoned assassin.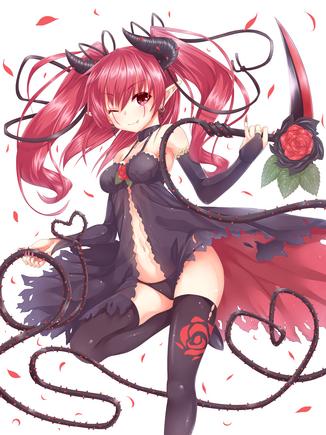 She displays an unstable mental attachment to her fallen comrades as she keeps them as her corpse dolls. She also seems to play with the corpses of those she has killed, as well as keeping powerful ones to use in her permanent collection which is limited to eight.
Powers
Torture Equipment Proficiency-
Limits
Trivia