Ad blocker interference detected!
Wikia is a free-to-use site that makes money from advertising. We have a modified experience for viewers using ad blockers

Wikia is not accessible if you've made further modifications. Remove the custom ad blocker rule(s) and the page will load as expected.
A mischievous Ark Witch that lives on the edge of reality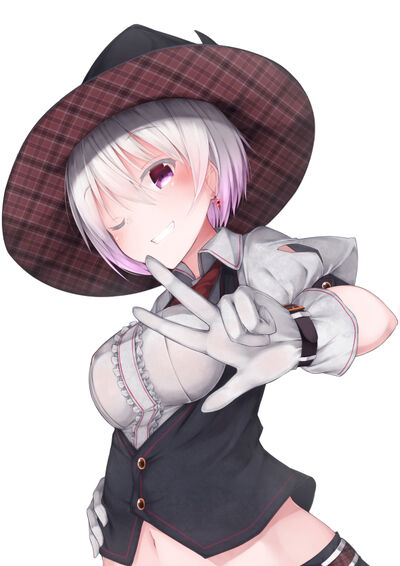 Information
Appearance
Maya is a young woman in her late teens with a slim figure, silver hair styled in a short bob cut and violet eyes.
She mostly dressed in a Death Cram Academy girls' school uniform.
Personality
Maya prideful Ark Witch, she puts on a mask of being younger and innocent to others who she needs to try and impress, but is rather haughty and somewhat sadistic. She also has a deep sister complex, and has a tendency get her sister into embarrassing situations. She does secretly have a cute and moe side that she only shows to her close friends
Life Style
Powers
Trivia
Harhui is Maya's Older Sister
She is also affiliated with the Ark Witches