Ad blocker interference detected!
Wikia is a free-to-use site that makes money from advertising. We have a modified experience for viewers using ad blockers

Wikia is not accessible if you've made further modifications. Remove the custom ad blocker rule(s) and the page will load as expected.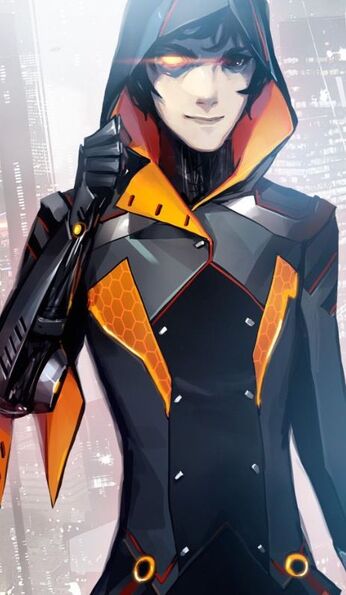 Name: Raylan Cooke
Aliases: Codex, Cipher, The Black Knight
Alignment: Lawful Evil (Appears to be Lawful Good to the public)
Species: Zetahuman
Occupation: Gadget Specialist, Tech Expert, Member of the Paragons
Affiliations: The Paragons, The Red Snow gang, The UN
Powers: Technorganic Physiology, Technopathy, Technological Constructs, Nanite Manipulation, Cyber Mind
Abilities: Panmnesia, Combat Perception, Martial Arts Intuition, Neuro-Psychic Knowledge, Hacking Intuition, Energy Shield Construction
Leitmotif:
Motto: " "
Quotes:
Archetypes: Consummate Professional,  The Paragons, The Smart Guy, Gadgeteer Genius,  Faux Affably Evil,  The Starscream
Origin: