Ad blocker interference detected!
Wikia is a free-to-use site that makes money from advertising. We have a modified experience for viewers using ad blockers

Wikia is not accessible if you've made further modifications. Remove the custom ad blocker rule(s) and the page will load as expected.
Memento Mori is a group of immortal Immortal Hunters that the Immortal Garden have a run in with during the events of the Crystal Sky Princess. The team is lead by Dark Astral and Lyon of Daath.
Aurora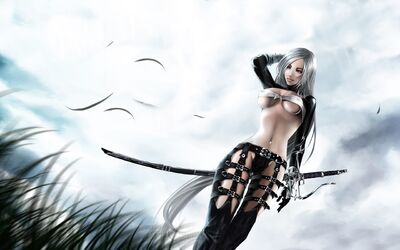 Appearance
Personality
Powers
Chantinelle
Appearance
Personality
Powers
Bizzaro Man
Appearance
Personality
Powers
Azaghal
Appearance
Personality
Powers
Supernatural Combat Probability Zone Creation-
Kuopi
Appearance
Personality
Powers
Death Santa
Appearance
Personality
Powers
Wyld Hunt
Appearance
Personality
Powers
Kumatora
Kumatora is a neebie psychic 
Appearance
Personality
Powers
????- Her type of immortality is a mystery to everyone
Alex
Appearance
Personality
Powers
Donny
Personality
Appearance
Powers
Luck- (Master Level)
Luka
Personality
Appearance
Powers
Trivia