Destiny Military Academy

Adjacent Bodies of Water
Atlantic Ocean
Area
65,755 sq mi (170,304 km2)
Highest Elevation
345 ft (105 m)
Highest Point
Britton Hill
Capital
Tallahassee
Population
20,271,272
Density
353.4/sq mi (136.4/km2)
Languages
Predominantly English (official), French, Japanese, Russian, Spanish and Italian
The Destiny Military Academy is one of the seven prestigious magic schools in Destiny City and the school where most Imouto-verse characters attends. It has a student population that numbers in the thousands, with approximately 90% of its population related directly to the school. High ranking students are usually from important or rich families like the Dairenjis, Togamis and, Amicus, and some are recruited via special recommendations, and rarely on occasion, some are scouted for being talented. Entrance exams entail rigorous tests on physical, mental and, magical prowess, as well as Magic aptitude. Students who are accepted either leave home and live in the academy's dormitories or rent a room at local apartments.
History
Destiny Military Academy was founded in Destiny City following the end of the Second Witch War. Along with the other five prestigious academies in the Imoutoverse, Destiny Military Academy was founded in order to train Jewels and talented humans alike to slay mystical beasts and various other careers.
In addition to its role of training future warriors, the Academy also plays an important role in Destiny City's security. The current headmistress, Lady Mallory, along with various members of the Grand Magic Council, Wizard Saints Organization, and staff members of other schools, are part of a secretive group which actively works to protect the Destiny City from threats.
Research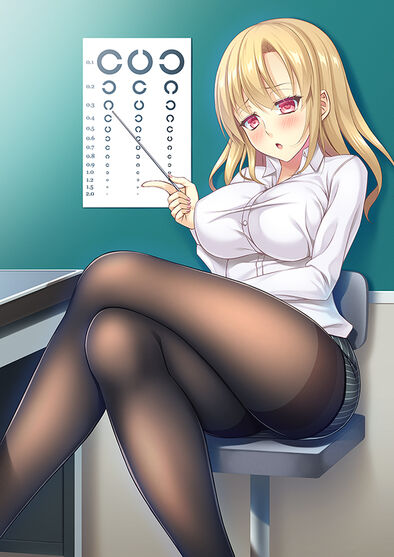 Student Life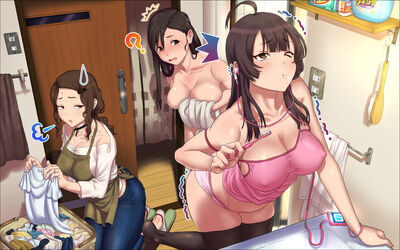 Destiny Military Academy is a residential/boarding-type school, with its students residing in dormitories on the campus, but in some cases students can live in an apartment complex or at how if they are within a 3 mile walking distance of the academy. The school also provides almost all living facilities, including hygiene, food, and laundry. However, students are not restricted to the campus outside lessons, and frequently spend their weekends in other mini-cities that make up Destiny City.
In order to be accepted into Destiny Military Academy, students typically have to take the Jewel Classing Exam, in order to prepare for the Academy's own rigorous entrance/placement exam. Some candidates, like Bianca Argento and Nayuta Mitsuari, may be invited to the school after showing exceptional skill out side of Missions and organizations such as: CIMO and Public Morals and Security Enforcement Committee. However, having to pass the Jewel Classing Exam does not seem to be a prerequisite, as some entrants are talented enough to pass the Academy's exam without transcripts or actual training (such as Ritsu Dairenji). Students are generally admitted at around age 14, although Miria Honda was one exception, being admitted at age 11.
In the lead-up to the Grand Destiny Star Games, DMA also participates in an exchange program with the academies of the world such as Royal Magic Academy (United Kingdom), Trinity Academy (United States of America), and Kizuna Girls' Academy (Japan). Exchange students may participate in some activities, such as sparring matches, and attend events such as the Destiny Bikini Battle Royale.
Physical Exam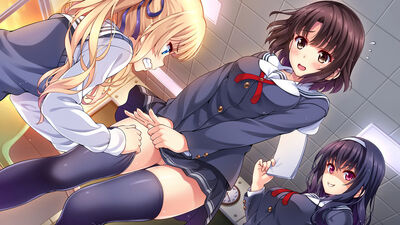 Classes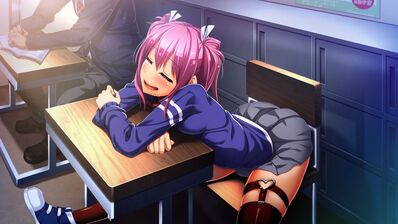 Outside of School
Clubs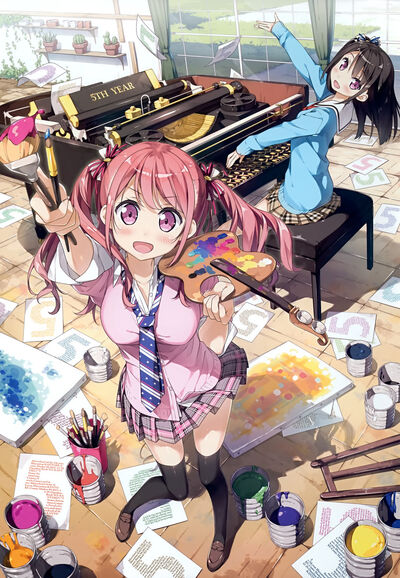 Summer Break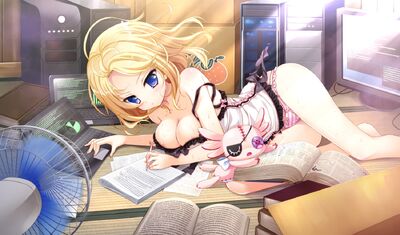 Students
First Year Students
Name
Rank
Nickname
Status
Erika Vermillion
?
Pyromaniac Princess
Alive
Unknown Student
A
Queen of the Deep
Alive
Alexandra Brantini
C
Chibi Magnum
Alive
Maelys Ban
B
Black Hole Susan
Alive
Enshuu Mitsuari
B
Dr. Dre
Alive
Unknown Student
C
Nevermore
Alive
Unknown Student
S
Black Thorn
Deceased
Jacob Blackwell
F
The Black Mage
Alive
Second Year Students
Unknown Student
C
Rzae
Alive
Unknown Student
C
Dummy
Alive
Kristi Naegleria
B
Chūni Reaper
Alive
Unknown Student
C
Hunter's Moon
Alive
Third Year Student
Victoria Amicus
S
Cinder Ella
Alive
Unknown Student
B
Photo Bomb
Deceased
Kotonoha Tsuji
C
Yan-chan
Alive
Bianca Argento
S
Lightning Arrester
Alive
Fourth Year Student
Unknown Student
A(?)
Lady Mystery
Alive
Unknown Student
F
The Untouchable Black Dragon Queen
Alive
Unknown Student
D
Fifty-Fifty
Deceased
Faculty and Other Staff Members
| Name | Rank | Nickname | Status |
| --- | --- | --- | --- |
| Lady Mallory (Director/Head Mistress) | S | Nemesis Stabilizer | Alive |
| Victoria Amicus | S | Cinder Ella | Alive |
| Ariel Philomele (Head Teacher) | S | Hell Teacher | Alive |
| Mr. Po (Teacher of Criminology) | B | Unknown | Alive |
| Megan E. Cookie (Teacher of Anatomy and Assassination) | A | Thousand Faces | Alive |
| Mr. Carlos (Teacher of Magical Warfare and Military History) | B | Warmonger | Alive |
| Miria Honda (Teacher of Monster Hunting) | A | Morte the Dragon Slayer | Alive |
| Mr. Methuselah — teacher of Alchemy | C | Ordo | Deceased |
| Mr. Cat Daddy — teacher of Physics | B | The Nerd King | Alive |
| Carlos Asheton (Teacher of Close Quarters Combat) | B | White Requiem | Alive |
| Mr. D.I.E Bad (Teacher of the French Language, Civics and, Social Studies) | B | Unknown | Alive |
| Alexa Fontaine (Teacher of Chemistry) | A | The Alchemist | Alive |
| Ms. Sayoko Animo (Teacher of Defense Against the Dark Artes) | A | The Necrophiliac | Alive |
| Kirino Asano (Teacher of Celestial Physics and the head of Detention) | S | Midnight Slasher | Alive |
| Kaguya Togami (President of the Archery and Kendo clubs) | S | Crimson-Eyed Demon | Alive |
Gallery