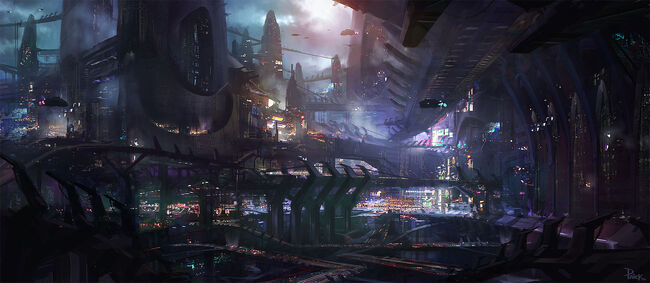 In times of old, the Roman Empire ruled the vast known world. However, due to the church being fragmented, corrupt politicians and civil disorder, the Holy Roman Empire had been destroyed and taken over by the Brits, a tribe descended from what was then Scandinavia. The Brits continued to expand and conquer, leading to many cultural, social, and political developments in Brittanian society. Eventually, in the year 1708, Brittania evolved into Brittanica after a revolution that overthrew Richard, the Terrible. Now, Brittania was Brittanica, and a new era of industrial and technological progression ensued in a better life for Brittanican citizens.
In the year 1879, the King of Brittanica ordered an expidition of the Coldlands below Brittanican territory. This expidition was long, dangerous, and had a massive lack in resources, but the payoff was worth it. At the center of the Coldlands, an alien artifact was uncovered. This artifact contained technology far beyond what Brittanica had, and a top secret operation called "The Growth Initiative" had started. Brittanica had their most genius engineers and scientists study technology taken from the Coldlands, and every time they managed to reverse-engineer something, ground-breaking discoveries in the field of science had been made. Brittanica's second industrial revolution, bought on by this alien artifact, has turned Brittanica into an industrial power.
It is 1943. Brittanica has expanded to encompass the whole planet, but are they truly in control of their world? Genetics and technology have exponentially advanced, allowing the citizens of Brittanica to do things they could only dream of in previous centuries. However, disease has arrived in the cities of Brittanica, and microbiologists are absolutely stumped as to where it came from, because it seems to have no cure and doesn't behave like the average virus. To make things worse, the corrupt king Julius II had inhereted the throne from his brother, who had mysteriously died. Julius' rule had bought great poverty to the to Brittanica, but great prosperity to the upper class elite. Due to this, organized crime has erupted, with many smaller businesses surrendering to a Feudalist-like rule of various crime lords.
Due to an ongoing spiritualist movement in 1897, cults have arrived, worshipping various "beings from beyond the stars". These cults have been dismissed by the Kingship as harmless, but the way they're growing numbers and gaining mysterious powers seems to differ...
Government of Brittanica
Brittanican Technology
Children of the New Age: Factions in Brittanica
The Horrors Beyond: The Faceless Gods and the God-Machine