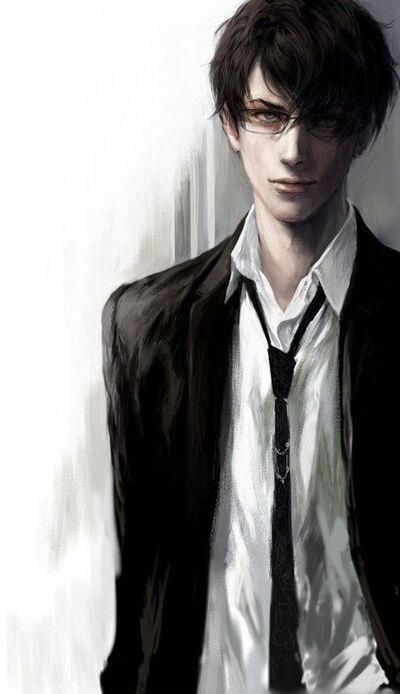 Name: Unknown (Goes by Akira)
Aliases: Numerous
Age: Physically 19
Species: Human
Inspirations: Agnos, Accelerator, Sasuke Uchiha, Eugene Sims, Sun Wukong
Powers: Absolute Speed, Absorbing Replication, Personal Probability Manipulation, Meta Crafting
Powers (Physiological): Bionic Physiology, Gestalt Form, Alpha Physiology
Abilities (Mental): Tactical Analysis, Supernatural Intelligence, Scientific Prowess, Panmnesia, Hyper-Instincts, Gadgetry, Indomitable Will
Abilities (Physical): Martial Arts Intuition, Adoptive Muscle Memory, Weapon Proficiency, Body Supremacy, Gun Kata, Ultimate Fighter
 Abilities (Social): Seductive Magnetism, Supernatural 
Charisma, Psychological Intuition, Social Magnetism
Alignment: Chaotic Neutral (Chaotic Good at best)
Affiliations: Himself, Whoever best matches his interests and morals at the time
Motto: "Whatever I want, when I want."
Quotes: "Personally, the whole saying of, 'With great power comes great responsibility' is something I disagree with. What you do with your powers is really your own perogative, and you are accountable for any results, rewards, or consequences that come as a result."
"I tend to do whatever I want. However, because I am a normal person that feels, y'know, empathy, and because I am incredibly powerful, I generally try to make the places I go to better. That is, if there is anything wrong with them in the first place."
"Yes, my actions are primarily motivated by self-interest. But I still try to do good, because it is my personal sense of responsibility. Doing good is a lot more fun when it doesn't feel coerced. Since I'm my own man and take orders from nobody, that means I can do good with a clear mind, with a mind free of obligation, which generally allows me to work better."
"I'm just a firm believer in freedom. There wasn't nearly enough where I come from."
Theme: ParagonX9 - Chaoz Fantasy
Occupation: Thief, Multiversal Vigilante, Avenger of Worlds, CEO of several trans-universal corporations, Director of several Secret Societies, Adventurer, Scientist
Concepts: Byronic Hero, Screw The Rules, I'm Doing What's Right, Wild Card, Loveable Rogue, Destructive Savior
Origin: Akira was originally the son of a member of the working caste in his dystopian society. Although his parents were unremarkable, both intellectually and socially, Akira was born with a massive intellect, but he was never able to do anything with it due to his society's rigid class system. One day, Akira had come in contact with a quantum incursion of his world with another universe, and this event gave him an array of superpowers. After taking a few years to master them in secret, he left his universe to adventure, using his powers to improve himself even further in power, physically and mentally. Eventually he returned back to his home universe and, new and improved, used his abilities to topple the tyrannical government and establish a better society based on capitalistic principles (life, liberty, property). He now travels the universes, exploring exotic worlds, uplifting societies, avenging destroyed worlds, toppling tyrannical empires, and generally whatever else he feels like at the time.
Powers (In Detail):
Equipment/Skills
Lifestyle:
Base of Operations: Omnacia, the Free City