General Info:
Name:
Blake "Blake" Hall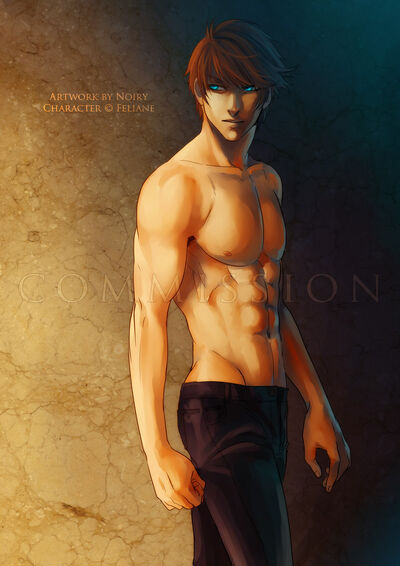 Aliases:Blake, 
Age:???
Archetypes:TheUnfettered,
Gender:Male,
Origin:
In a world where everyone is born with a power, anything from Rage Inducement to Time Manipulation. One is born with a rare "One-Shot", a power known only to work once, a power so rare, that even the writer doesn´t know how often it happens. 
Blake was this "One-Shot", children who are born with "One-Shot" or any rare power, are born with glowing eyes, of different colors. Blake´s eyes were born with blue eyes, this was a first case scenario, so they couldn´t crossrefference his eyes with other previous "blues", (they check how people with specific colors turns out in the future, criminal records, jobs, specific and notable achievments.) so they let him be. Until, his "steal" activated.
Personal Data:
Preferences:Females,
Motto:The only easy day, was yesterday.
Quotes:"It´s all fun and games, until it´s not."
"I´m being reffered to as the villain? Exciting."
Powers And Abilities:
Enhanced Power Absorption- When Blake was born he was granted a one time, "Steal", Steal is the power to take away a persons power and enhance it, after someone has stolen the other person´s power the power instantly and permanently becomes theirs.

Enhanced Power Replication- Blake accidentally used his Steal on a "copycat", which gave him the ability to replicate and enhance the "replicated" ability, the replicated ability is always accessible to Blake, although he needs to remember what the power is and what he "nicknamed/called" it.

Adaptive Power Replication-Blake´s Steal enhanced the copycat´s ability to such lengths that the user (Blake) becomes immune to the replicated ability/power.
Reactionary Replication-Doesn´t need much of a explanation, it´s simply a safety measure, created through Steal. 
Replicated Powers And Abilities: