Ad blocker interference detected!
Wikia is a free-to-use site that makes money from advertising. We have a modified experience for viewers using ad blockers

Wikia is not accessible if you've made further modifications. Remove the custom ad blocker rule(s) and the page will load as expected.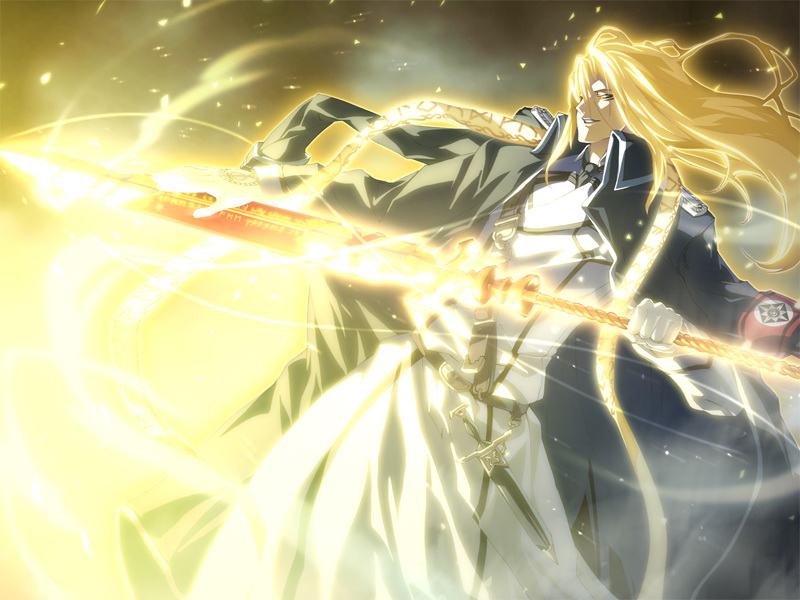 Aliases: The Golden Beast / Mephistopheles
Powers: Conceptual Attacks Post-Mortem Power Absorption Subordination Manipulation Soul Manipulation Infinite Resurrection Origin Manipulation Alpha Reality Unity (within his own multiverse and minus omnipotence)
Abilities: Enhanced Charisma Transcendent Physiology
Alignment: Blue And Orange Morality
Motto:
"Strip him of his status, and a man becomes no different from any other of his fellow humans. That is about all there is to it — no, that is indeed how it must be. We fall when struck; we die when shot. That is how man ought to be: living his life till death's hour is struck, and he inevitably returns to the dust from whence he came.''
"Memento mori, goes the well-known saying. We must never once forget our eventual end. Death weighs heavy upon man's soul."
"Ah, my body trembles with joy; my soul cries out in delight! Could this be what the world calls rapture; what man knows as dread? For the first time in eons, my heart beats alive!"
Theme Song: Dies Irae - Mephistopheles
Occupations: General-Commander
Archetypes: Blood Knight Bishonen Ascend To A Higher Plane Of Existence