"A god? let me make this perfectly clear! I'm not some all powerful god alright, I'm only that in my own world. I'm not here to be god, I'm here to be the Ultihuman, the most powerful human being there is."
― John making it clear to everyone about what he is.
John Mercer
Profile
Species
Humanity
Race
Ultihuman aka Ultimate Human Being
Alignment
True Neutral
Status
Eternal
Aliases
The Ideal Human, Paragon of Humanity, God of Humanity, Master of Life, The Pure/True Human Being, Superior Human, Alpha Predator, True Survivor.
Occupations
Almighty Humanitarian, Freedom Fighter, True Hedonistic, Plane Adventurer, Seeker of Absolute Truth, Transcendent Scientist, Uplifter of Humanity, The Man That Pairs With Gods.
Archetypes
Ultimate Life Form [1], Pragmatic Hero [2], All Loving Hero [3], Good Is Not Soft [4], Chivalrous Pervert [5], The Pornomancer [6], The Trickster [7], A God I Am Not [8], Sex God [9], Dimensional Traveler [10], Master Of All [11], Benevolent Mage Ruler [12].
Hobby
Advancing, Experimenting/Playing With His Powers, Sharping His Skills, Relaxing, Dreaming, Adventures.
Likes
Kids, Video Games, Training, Learning, Partying, Adventures, True Justice, The Truth, Good Honesty, Fighting Bad Guys, Hot Girls/Getting Laid, Good People, Being a Badass, Compassion/Kindness, Righteousness.
Dislikes
Racism, Disrespect, Injustice, Selfish Evil, Stupidity/Ignorant Actions, Tormenting Rapist, Unnecessary Bloodshed, Abortions, Lies, Tyrants.
Theme Song

Live Long Enough to Become the Hero, Ashes Remain Right Here, On My Own, Stars.
"Dream like you live forever and live like everyday is en adventure."
― John Mercer
Powers: True Power of Humanity.
Abilities: Meta Transcendence, Potential Creation, Infinite Potential.
Natural Abilities: Spiritual Meditation, Instant Learning, Training Regimen.
Catchphrase: "I'm only human, and thats all I need to be to beat you."
"You have no idea what humanity is capable of!"
"Love is the infinite force that separates the real monsters from you"
"I know there are beings stronger then me and I intend to surpass them all."
Motto: "Party, have fun and never let anyone tell you what you can't do"
"An act of random kindness is what shows you how human you can really be"
"It's doesn't matter what you believe in, it doesn't change anything, unless you act."
"Humans aren't inherently good or evil, we just are what we choose to be."
Quotes: "Without love, power can be abusive especially when it's absolute."
"I came here to to help set wrongs rights, will you let me?"
"Doing good and doing whats right is its own reward.
"True death is existential, that's why there no such thing."
Inspiration: Superman, Batman, Goku, Jack Frost, Spartacus, Naruto, Kratos, Sora, Riku, Delsin Rowe, James Heller, Dante, Deadpool, Rico Rodriguez.
Origin Story
In a dark era where human beings have forgotten the way to be true to themselves and embraced nothing but the greed for power, money and the pride in abandoning their humanity in obtaining them. The world became so corrupted by the unnatural ways of mankind, to the point where they lost all hope, even amongst themselves. But from the unrepentant evils this world brought upon themselves, came a radiant hope born from boundless love, power, clarity and ambition, this hope was named John Mercer a true human being who could no longer bare or tolerate the drowning despair, unfairly injustice, futile carnage and the mind corrupting lies mankind placed upon themselves.
Personal Info
Philosophy
Personality
Lifestyle
Limitless Potentiality
Fighting Style
Limitations
Companion
"I've had many lovers through out the years, but there was only one that stole my heart and gained my ever transcending love."
― Anael taking about John
Anael Daystar
Profile
Species
Angelic
Race
Transcended Archangel
Alignment
Chaotic Good
Status
Ageless
Aliases
Angelic Mistress of Sex/Love/Passion, Archangel of Creation, Celestial Paragon of the Archangels.
Occupations
Sexual Liberator, Life Giver, True Hedonistic, Lover Of Humanity, Original Trouble Maker, Divine Sexual Revolutionist, The Only Angel That Lays With Man.
Archetypes
Angelic Beauty, Heroic Seductress, Good Bad Girl, Ethical Slut, Magical Girl Warrior, Love Goddess, Lady Of War, Spirited Young Lady, Buxom Is Better, Big Breast Pride.
Hobby
Partying, Orgies, Exploring, Reading, Belly/Exotic Dancing, Sexually Liberating Others.
Likes
Good Sex/Sexuality, Good Experience, Loving/Positive People, Her Breasts, Sky Animals/Birds, Humanity, Nudism, Eroticism, Intimacy, Pornstars.
Dislikes
Egotistical People, Rapist, Sexual Abusers, Sexual Shaming/Demonizing, Her Fallen Siblings, Corrupted/Corrupting Humans, Real Sins.
Theme Song

Love Me Like You Do, Show Me Love, Whenever, Wherever, Sexy Naughty Bitchy Me.
"I may be an angel and I love being one, but I'm also the type of girl all your parents warn you about."
― Anael Daystar
Powers: Transcendent Sexual Archangel Physiology
Nature Abilities: Beauty Embodiment, Love Embodiment and Sexuality Embodiment.
Catchphrase: "Yes I'm Angel, but that doesn't mean I'm soft, so don't test my patience, if you do your already dead"
"Only good little angels like me know how to have some real fun, here let me show you"
Motto: "Adventures, sex, fun, freedom, happiness that's all anyone needs to give life meaning"
"Party hard and without a care in the world"
"Love is all that matters and should always matter"
Quotes: "Love is an omnipotent force all on its own, that's why heaven is where your heart it"
"Love is the only thing that can save the world"
"Friends come and go, but real friends stay in your heart forever"
Origin Story I was their when creation was first brought into existence, I was their to spread the pure joys of life as an archangel, I was their when so many of my kin betrayed us all, I was their since before the beginning. All of earth was once a perfect paradise for everyone to enjoy, that is until the war for heaven brought the cataclysmic event that affected everything, that event made made everything including earth fall to imperfection from that day on. When humanity was brought into creation, they taught me glorious things about myself I never thought to experience, from that day on I decided to be on my own as I left heaven itself to live amongst the humans.
Because of so many flaws and mortality of humans I could never have a more lasting or understanding relationship with all of my lovers and friends or anyone to share my life and experience with, I was so... lonely. But I was lucky enough to at least to have had any relationships at all. I was never interested with my own kind, humans are a lot more fun to connect with, they least sure know how to party like that mean it.
Later on in eternal life I was shown a personal prophecy born not from fate, but from a force more powerful then fate, I call this greater force... love. I was meant to be with a man that pairs with gods, a human that can master his true nature as a true human being and a great power that knows no end, just by seeing him I knew he was the one I was meant to be with. And I was satisfied of the true woman I could become, I saw that I wielded great and special powers beyond even my own kind, a goddess of my own class with the blessings of the most high. When that foresight had ended I saw everything I needed to do to become such an independent and powerful woman with a life full of love, pleasure, wonders, joys and so much more, a life I can share with someone I can truly love and have a life worth living eternally with.
Background
In the beginning, when I was first created by God (The Monotheistic Deity) to be the incarnation of Joyfulness, my original purpose was to spread joyfulness, happiness and positivity throughout existence, granting every planet, salor system, galaxies the promise and potential for real joyfulness and when I finished everything in the cosmos felt true happiness ever since then. I'd finely made everything in creation feel joy, but personally I felt like somethings where missing in my own life, but when humanity was brought into creation those missing gasps where made whole.
Humanity taught me things about myself I never even know I'd be capable of and I'm supposed to be an enlightened angel, they taught me about my own transcending sexuality, love and so many joyful things I wished I knew in my past. Since then I fell in love with humanity so deeply that I understood why God favorited them more then anything in creation, I favorited them just as mush as s/he did.
I'd spent most of my time in Eden with Eve a bit more so then Adam, she and I where basically the original girlfriends, we always dance in sun and moon without end, shared personal feelings/thoughts with each other and then she would teach me more about being a sexual being, it was such a glorious time. I was originally genderless like God in the beginning, but ever since Adam and Eve came into existence the concept of gender came to my curiosity and I was deeply satisfied with the results, so from that day on I chose to be a women forever with no regrets.
Humanity came to be my most precious and favorite part in all of creation, without humanity the universe would be a darker place, or at least for me. Since the fall of humanity caused by my dark and fallen brothers, I became so filled with sorrow and heartbreaking suffering, the most precious thing in creation was now in forever struggle, between forces between good and evil.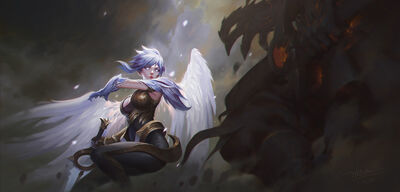 And from my sorrow came a rage and unending fury of what my corrupted brothers and their evil master the Anti-God have done, and from my fury I joined the war in heaven against so many of my destined to be fallen kindred.
After the fog of war lifted so many slaughtered brothers and sisters on both sides where either spiritual sent to the netherworld or back to the essence of God waiting to be resurrected, but as the fog continued to lift completely I saw a human (John Mercer's pre-exiting form) standing on top of a hill made of slain fallen angels, I saw his very power radiating from his own body that I practically confused him for the legendary Omnipotent One. As I saw into his very eyes I could feel this incredible pounding feeling in my chest filled with love, lust and a burning desire, that made me feel like we were connected somehow and then he vanished.
After the war ended the first of the fallen was stripped of power, class and name, and then banished to the darkest pits of the netherworld never to live in the glory of God or the cosmos ever again. When humans continue to live on with their lives, I saw the most horrific and most beautiful things they've done through out the centuries and so I've come to walk amongst them and as the years past, I slept with many man and women, sharing my transcending sexual pleasures and having glorious moments to remember with.
My beauty and sexuality is incredibly divine that inevitably any man and woman alike would liberated themselves to the glory, joy and passion of sexuality, but humans in power (authority) had killed so many of my human companions for claiming to be agent of evil, even when they where innocent and I was forbidden to interfere with the affairs of mankind. So far ignorance, fear and their egocentric nature where the greater evils.
God had summoned me to heavens because of my forbidden actions of laying with humans, I had no idea what was waiting for me or what s/he had in store for me, but I was more then willing to embrace the consequences with honor, I have no regrets for loving humanity. But as when I confronted her/him, s/he showed me a glorious vision of my future self instead and everything I could become and in order to do that I had to abandon heaven and my siblings, so I did.
After God let me go, I want to the mother of the one I'm destined to be with, as I see her sleeping in her bed I plucked one of my feathers and place it on top of her belly which it assimilate itself into her unborn child, so the little one will gained angel-like traits and the bond between us will grow, the very same bond I first felt during the end of the war in heaven. And as I lay beside her I embrace her belly and kiss it like child waiting for her siblings to be born and then I say to him "I love you John and I'll wait eternity for you" so then I fly away.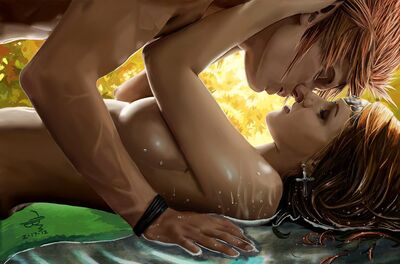 As the years passed I would watched over John Mercer from clouds like any guardian angel should to see if he was safe and sound, when ever he was trouble in deep depression I would be their in spirit to aid him in times of need, and when he finally got to his prime he and I finally met officially. And ever since then he and I become each other's companions of eternal adventures. He and I formed a bound no mere human could possibly understand, we became so much more then just friends or lovers, we where eternal soulmates.
We aided each other in battle, we shared glorious experiences and so much more. We have a very sexually healthy relationship with each other and many lovers we come across through out our journeys, there was no end to our happiness and love for each other. He gave me a home of my own in his infinite dominion within himself and gave me a world of my own where I can do whatever I wanted, he was always so generous that way. We became so much more when we where on our own, but with each other we became absolute lovers in every way.
Personality
I always was a kind and good person by my nature as an angel, I like to help others in need it always felt so natural to me to always do the right thing, I love being so loving, caring, compassionate, supportive and positive. I'm proud to be good and a kind person in heart and soul, and I don't see why I shouldn't be, being good is it's own reward in life and I don't believe their shouldn't be reason to be good I know I don't, I just am.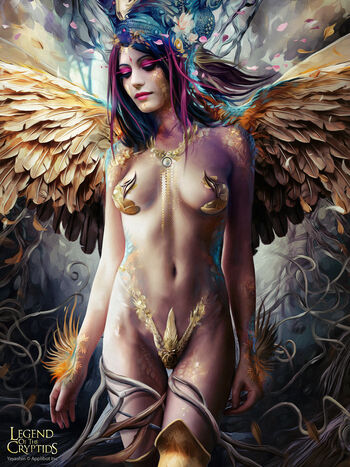 I love my femininity, being a female figure makes me feel so full of joy and confidence, ever since I discovered femininity through Eve I found a sense of self-discovery I take pride in, I love being a woman and I'm glad I was given the option to be one. To me man are cute and fun to play with, but personally woman are so much more fun and more connecting then most, almost every woman are so daring and cunning, they do whatever they want, however they want with out a care in the world, one of many reasons why I decided to become one. Becoming a woman is the best thing that could've happen to me, I like man and woman alike but I love being a woman. I always felt more complete and comfortable like apart of me has been made whole when chose to be a woman, I love feeling in such a way. And as a woman I can do anything a man can do only better and sexier with a feminine touch to it that every girl would admire me for, and so I do everything I can to do everything I love to do as a woman.
I've have always been more of a independent person as much as I am stubborn, I always like to make my own rules, do things my own things without care, be my own person in general really. I've lived normal human lives mostly on my own since the beginning, I can pay my own bills, cook my own food and so on, I've am able to hand any kind of situation in the mundane worlds with ease. I can take very good care of myself even in battle, I can defend myself against anything that heads my way and I don't anyone do protect me or tell me what to do, I'm not some damsels in distress (not that don't appreciate the help), but I'm a strong, powerful and capable angel, I am my own person and proud of it. However there was only one thing that I've always been depended on and it was Love, without love I don't see reason in living, love is the reason everything came into existence, love is why we are all here.
Girls like me are purely spirited woman as such I'm completely carefree of any responsibilities, careless about other people's opinions, I live the life how I want and I live life at its fullest with out a care in the world, I do whatever I want, whenever I want, how ever I want and with who ever I want, I never let anyone tell me what to do. Even tho I am wild at heart their are time when I tend to follow the rules, but only when their important so I tend to respect the laws and rule of life and reality, some rule are rather too fundamental to be broken. Ever since I came to the 21st century I had more fun then I can count, the parties are wild and with me I make them insanely fun, I love to have fun, I love to party and I even like to brake in houses when the owners aren't around and have some real illegal fun with my lovers.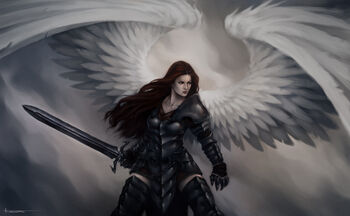 Even tho I am an angel, I can be a bit very aggressive but not in a monstrous malevolent way, but rather in a determined and courageous, I have been since the war for heaven many eons ago. Because of the conflict in the past I needed to master my inner ferocity in battle and I didn't complain, we angels have a much more tranquil fury that can over come any kind of of evil making us the most dangerous weapons heaven had ever made. Through the fury I tamed I am basically a cosmic force never to be reckoned with, even my brother Michael saw me a worthy opponent to him, nobody should ever mess with me not even demonic entities especially if they mess with the people I love most, I made be an angel of joy but that doesn't make me soft.
As an adventurer of my own class I like having taking risks experiencing, exploring new and unknown territory to experience, making new friends and so much more, one of many things John and I have in common. I love adventures cause they keep my life filled with endless possibilities and purpose, and with each new quest I have exciting fun and after all life is supposed to be exciting, I intend to live up to it. Even before the earth came to be I was always an adventurous because of first years of spreading joy to the world, I've seen many endless worlds my maker created and each one taught me the value of new experience in life.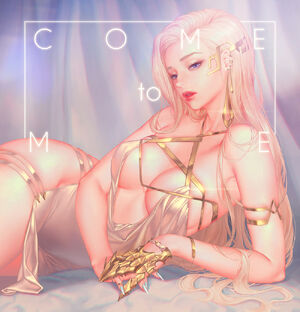 Nudism is such a beautiful word, being naked is the most natural things to be, I don't mind wearing clothes their useful and pretty, but personally I hate always having to wear them when I don't have to, so I don't. I love being naked, even before humanity came to creation I liked being naked because I was incredibly comfortable in my own skin, I was born/created that way and I take noble pride in my nakedness happily with absolutely no shame. I've always embraced everything about nudity and all it's essential connections, unity with nature, comfort and my personal favorite, eroticism, nudism is fundamental in the foundations of nature, but came to respect people and their rules on clothes I understand even clothes can make people look beautiful really I get it, but I love being naked don't like it deal with it. I curse the day when people used the law to force everyone to where clothes to the point where everyone began to thinks that being naked is evil, shameful to them, living naked is such a natural and virtuous thing in life to always having to feel the sun's ray on my beautiful skin, the rain and rivers flow through my beautiful breasts fluently and to lay on the grass freely without care or judgmental stares.
Sex is such a glorious thing to me, it so transcending, divine, primal and so much fun. I love being sexual being, it's the best thing to have happened in my eternal life, I practically fell in love with concept and principles of sexuality and I praise God everyday for giving me the potential for sexuality, the greatest gift of nature ever given to everyone. I've slept with a lot of man and woman all my life since the dawning of creation that I practically became an ultimate sexual angelic being, but I'm not so easily satisfied by most humans and most angels are don't even like to have real fun and other supernatural beings aren't sexually advance enough, I even have to use my supernatural means to be really satisfied at the least. Everything about me is potentially sexual that sex became one of the fundamental centers of my being, I practically breath it sex it's sacred and special to me and many others and I even use it for worship, my life is full of never ending pleasure.
Lifestyle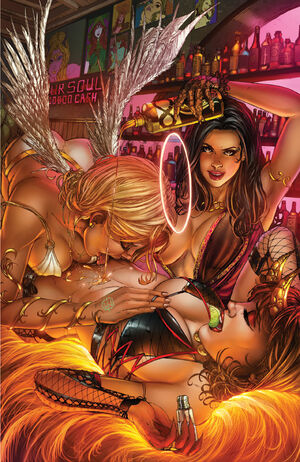 I love being a wild party girl so much, that when I explore new beautiful places like states, countries and cities, I basically go on a real party rampage to have some real fun and with the new girlfriends I make and many lovers to share all the real fun with. In my never ending travels from place to place to see what new wonders are their in creation for me to explore, I first go to nightclubs, raves and parties where me and the girls meet in their cities to party like there is no tomorrow.
We girls dance wildly that we flash our breasts for everyone to see, drink shot from out bellies and cleavage (I always win that game), we make out and play with our tits while everyone watches, find hot guys to have one nigh stands, we have sex in parties and more wild craziness and when I want to have some extraordinary experiences to share I use my powers to grants them all the supernatural fun for them to play with. When we girls party, we party really wild and love it, especially with me in the group.
As true hedonist, I always love to bring joy and happiness to people and myself however I can, spreading the love of life like a virus. Real fun should never be subordinate from humanity so I decided to take matters into my own hands, and liberate people to have all the fun they should be having, party like theirs no tomorrow, have sex in public when no ones looking or when they are (I don't mind putting on a show), flash our breasts in raves and at wild parties, make orgies with all types of people, go out on late night fun and so much more illegal fun, to be happy and live life to the fullest without shame.
I love to have fun and people should to, they shouldn't be ashamed of that, they should be damn proud that they did it at least just once like me, people should be ashamed that they didn't do it at all. I've done the most insane kind of fun I could and still do, I've even been a pornstar for the fun of it and it was glorious, I've made parties so wild that the their cities run out of power for it and they where fun, I've even used my powers on others for the fun of it and much more. Happiness is universal, do what makes you happy without a care in the world, consequences be damned.
When John gave me a world of my own in his own multiverse, I've live my own life as a goddess happily, I live in my own world to rest and relax in peace with my own people.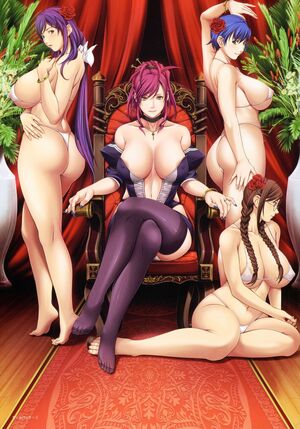 Here I filled it with the magical wonders as and beautiful sceneries for everyone to enjoy, and full of amazing magical animals of my own creation.
All the humans and other beautiful humanoid creatures like angels or aliens that I made are beautiful especially the woman, mostly cause here woman make the rules and here we are in charge. Everyone is a sexually libertine nudist, here we all have lots of sex, so much its the new normal for pure fun and more, we all can use magic is for fun and to make life luxurious. I can do absolutely anything here as an angelic goddess, I always come here to be at peace and have fun as their creator in my perfect world. This was the best gift John has ever given me.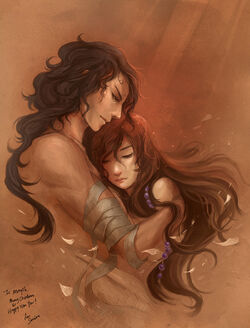 I love having someone as special as John to share my life with, I could never have a real relationship with humans cause I was an immortal angel, everyone died of and many angels don't want to anything to do with me anymore, but I consider myself lucky and blessed to have John in my life, to have someone to spend eternity with is a gift especially with someone who love you truly and endlessly.
He and I do almost everything together, we share our lives and lifestyles together, we shared so much adventure together, making new memories and gained new friends to together and our sex life has been more then we hoped for, our bond transcends all. I love having someone to share my life with, especially with someone like John, even tho most angels think it's evil cause where not the same species, him being a human and me being an angel, but we looked beyond such futility.
Powers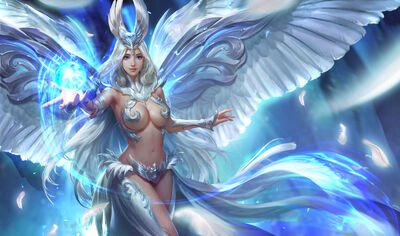 I am an exceptionally powerful being of my own class as an archangel, especially when I joined the war. In the battle for heaven I had to force every drop of my power within me as an archangel of creation to make sure I would win every battle that I could. Ever since then I became so powerful that no demons of any kind could do me no harm and surpassed many self-proclaimed deities that deceived humans. Even my brother Michael saw that my potential and was impressed by it.
Ever since then I've gained new power's through the years bound to my personality, when God set me free s/he gave me the transcendency I needed in order to become far more powerful to face threats to great that no mere angel alone couldn't possibly win against, God wanted to make sure I could take care of myself. With these new powers, I've became a godlike being of my own class I've become a Transcendent Sexual Archangel of my very own. God had such humble pride of the person I've become and supported me like a great father should.
With my new God giving status I've had more then enough power to make all of hell tremble before me. All my powers are fundamentally based of my angel nature as a celestial and a cosmic being, even as a sorceress all my magic comes directly from my angelic nature. And because I was a very sexually active angel my very sexuality became supernaturally far more powerful, transcending all my sexual based powers that I came to love.
Angelic
Archangel
Sorceress
Sexuality
Transcendency
Homestead of Ascension
"Welcome to my multiverse. Here in this infinite existing cosmos I can do absolutely anything happily. Here everyone close to my heart is welcome to stay. And here their just one rule to follow, the golden rule: Do unto others as you would do unto yourself."
― John Mercer
Within me theirs an infinite realm of boundless realities, full of endless worlds of pure adventure of self creating and evolving nature born from my endless thoughts, memories and imaginations. Here anything is possible because I say so and here I rule happily and peacefully.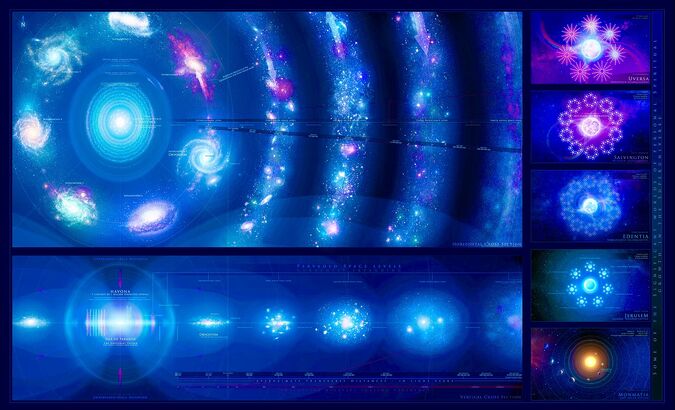 Here I created a home for myself and for my beloved guardian angel Anael, here she and I can live our eternal lives however we see fit, free from trouble, responsibilities and everyone who don't appreciate us. Here me and my friends are free, immortal and no one will can trouble us at all.
In this endless world I am absolute by concept, nature and logic, here anyone can live life filed with prosperity and eternally. And because of my supreme status here, I can can do absolutely anything I want and I'm more then happy to share the wonders of my world with you and everyone else I came to care most.
In my world happiness is the first thing for everyone who's kind and good, experiencing good things eternity has to offer or it can be a tormenting realm for anyone filed with malice and void of heart where all truly evil will live in misery, shame and fear will be the only thing for them to feel, for those who's ever harmed others for cruel selfish-indulgence.
Theme: Everdream
Archetypes: The Multiverse, The Golden Rule, The Four Loves, Living Forever Is Awesome, The World Is Awesome, All Planets Are Earth-Like, Humans Are Leaders, Humans Are Special, Humans Are Good, You Are Better Than You Think You Are, All Myths Are True, Crossover Cosmology, Ethical Hedonism, The Law Of Conservation Of Detail.
Home Islands
"These islands where made to be my home, inspired by my love for nature and the islander blood that flows through my veins. Here anyone can find a peaceful place to call home free from the agony of their pasts."
― John Mercer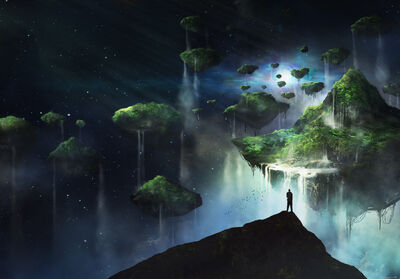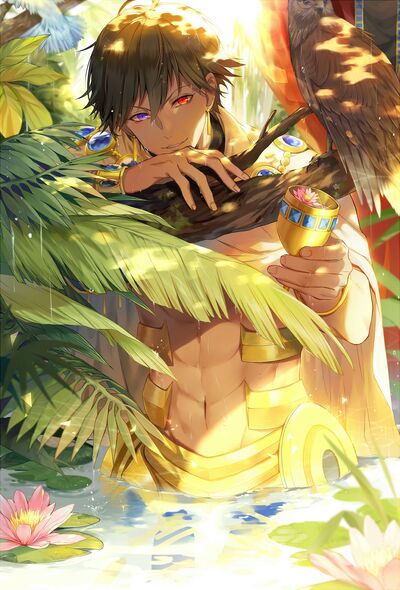 Within my own endless world I created a home for myself, an island of divine nature with an endless oceans all around filled and with beautiful yet terrifying animals which all prove to be mans best friends, in the infinite sky filled with galactic worlds and nebulas that grants my home incredible, beautiful and breathtaking views. My islands are filled with infinite wonders of life and endlessly rich with supernatural properties that fuels the islands with magic and power, making my islands a grand source of power, life and explorations then most.
In these islands I've created my dream mansion/villa that I've always hope to create one day. It's built with the most highly advanced technologies imbued with magical properties for luxurious purposes to be fairly comfortable at home. I created my home with perfect structures and artistic views near the beaches, waterfalls and forests to enjoys. My home has built in A.I systems that's also connected to my super-phone that operates the mansion to keep it functional and clean, the A.I. informs me of anything happens in my Islands and has perfect timing to respond in any situation. The mystical properties in my home empowers my home with pure positive energy and perfectly clean water to keep my home functional.
The nature and possibilities of my islands expands through the my creativity and the endless new worlds I explore even outside my multiverse. With the more I explore, the more my islands expands with infinite possibilities. Because of the endless space my islands develops, the more room I can have for the more new people I recruit, saved and welcome to our adventures the more experience, abilities and experience we get.
Everything in my islands is free for everyone, there is no need for profit or money here, the only wealth that exists here is compassion, friendship, respect, love and experience. Everything works perfectly and without trouble for anyone, even tho everything is free here food, clothes, etc, everyone knows their limits on how much people can get in a day and by common sense their are things people can't take from my islands such as personal property of others like homes, private property and so on, and everyone happily agreed with it.
Everyone can prosper peacefully here cause nobody has any reason to do wrong in my islands, everyone respects everyone, everybody can empathize with each other and mind meld to truly understand one another completely freeing themselves from false judgmental ideals other may have. Because of this state of understanding everyone that I saved from many cruel worlds abandon many flawed characteristics that granted them unhappiness and found a new kind of peaceful embrace by many people who felt their pain and lived on in my Islands free from the cruelty of their former worlds.
Everyone who came from many cruel worlds that I brought them from, came to forget the futile ideas of love of money (greed), pure self-importance (ego) and the cause to irritate others. Making everyone find a better meaning in life and better reason for living life for the better, everyone and everything here is at peace with each other and will stay at peace with each other from the most smallest of insects to gigantic creatures of existence, humans and animals happily coexist.
Friendship
"Here friendship is at its most strongest, the bonds of love and compassion we all forge are as strong as our souls, especially through the empathy we all share for each other."
― John view on Friendship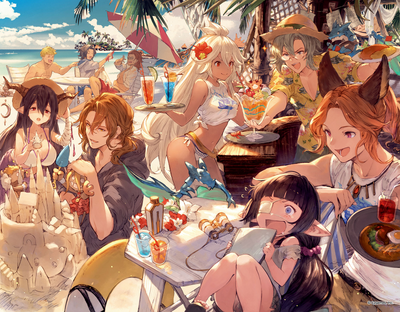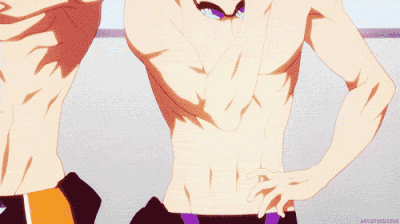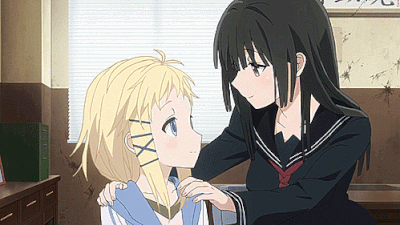 Friendship is deeply valued here, we all came to care for each other regardless of what species we are, we all valued individuals cause the we appreciate different things. That's why I've befriended many people in my endless adventures and those who wanted to come with me, I brought them here to my islands for them to start new lives happily. Here me and my friends mostly hang out, party around and explore new worlds within myself together.
Here we all have an innate empathic sense that allows us all to connect with each other, explore each other's emotions and adaptively socialize with anyone. Because of the inherited empathy we can truly understand each other by feeling negative and positive emotions, making us able to socialize with each other in such a harmoniously way, making us exceptional capable of making new friend, share stories, bond and hangout with each other in grand scale.
Many of us grew closer because of our empathy and understanding, we all came to care and love one other through the friendships we created in our homes here. A lot of us would die for each other and for all the good reason we did because of the strong bonds we all created with each other. Our friendships here transcends the understanding of that of mere mortals, and because of that we their is nothing we wouldn't do for each other as true friends should.
Most of my friends like to travel and adventure of to the infinite wonders of my cosmos. Because of that we go and explore new worlds within me and learn a great magnitude of things my inner multiverse has to offer. We could tame cosmic beasts as great as they are mighty, master advanced powers, learn new forms of exotic knowledge, and far more the we could've hoped experience. Our adventures helped us bond through actions of experience. Some of my friends even choose to stay behind in some worlds to start new lives however we see fit, mostly cause they feel like they belong I that world.
Grand Gourmet
"Starvation is nonexistent here. Satisfaction is our passion not just for our cooking but for the love and appreciation we get to those we happily feed"
― Chefs Saying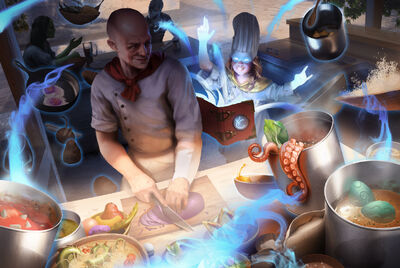 All the food products here are perfectly healthy and incredibly tasty. And thanks to the aid of techomagic, everyone here can produce more has more then enough food for everyone and editable ingredients to use for cooking anything. People who love food tend to create well made restaurant and discover new forms of exotic ingredients to make new forms of good food for everyone. Everyone who's cook does it for the love of gourmets, they all do it for free and charity, they feed everyone with pride especially those who starve greatly, they love to play around with new recipes to create something new and making it perfect.
All the cooks here are grand experts chefs, they all have intuitive skills in cooking and producing any form of unique to common foods that anyone can desires for. A lot of cooks can their master cooking skills and make some of the most incredibly tasty for everyone, while also using supernatural properties to create special kind of miracle forms of food that can grant transcending experience to temporary or permanently supernatural effects, people who eat it will get from fire breathing, flight, strength, etc.
Using their perfect cooking technique and miracle ingredients, they can create all food they make extremely healthy. The food they make can also have a huge flavor mimicking effect on people, such as salads having the best flavor taste of pizza so everyone wouldn't complain about gaining weight or broccoli tasting like chocolate.
Even the drinks here are incredibly well made, the water made here could keep anyone hydrated for days, sodas here are well made and just as healthy as the food and even the wine grants amazing taste and so much more. Drinks with supernatural quantities can also have similar effects as food but different, such as using bubble sodas to float in the air or wine to have aphrodisiac effects on the adults and more.
Depending on what kind of food they eat, anyone can use miracle food to empower/enhance themselves to help themselves in any situation or just use it to fool around. Like eating candy to have cartoon effects, eating well cooked food to enhance physical attributes and so on. A lot people use the miracle food to help other in need, such as healing or nourishment for anyone who hasn't eaten for days, that's why I summon most of my cooks to help many poor people have some cook meal for those who cry for food.
Animal Companionship
"The love we all have for animals is a pure as it should be, we all care for animals with love and compassion because most of us knows the cruelty of our passed worlds and we will never pass on the cruelty, only love."
― Animal Lovers Vow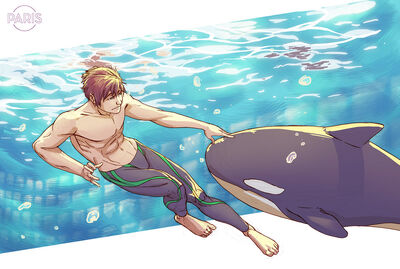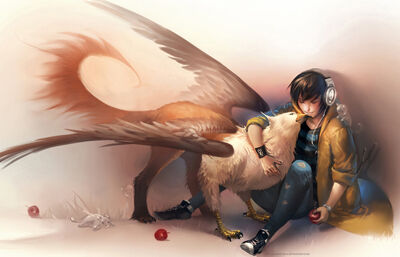 Everybody in my islands are friends to all the animals and all the animals around the islands are friends to all. Everyone here came to care and love the animals of my islands, they nurture them with pure love and compassion, they feed them with everything they need and lived happily with them without any kind of trouble or problems whatsoever.
Most animals are ordinary mundane type animals like killer whales, dolphins, and even predatory type animal like lions and panthers, while others are supernatural and extraterrestrial type animals like dragons, sea serpents or space tiger, space wales, etc. And they are at peace with everyone and each other on the islands regardless of the difference in their nature, we all swim with them, hunt with them, we even play together and make shows for everyone especially for children. All the animals are happy with the humans and many other humanoid beings in my world.
Tho the people are at bay with all animals, their are some beasts that are way to dangerous to coexist with in some territories and area, so I choose to develop suitable islands and areas to keep them in so they can have home of their own and live their lives as their nature intended for them. Most people who develop bonds with such dangerous animals can visit these islands to reunite with their friends, but I advise you to be carful for most of those islands are filled with dangers beyond your world.
People here have an empathic sense and understanding with animals and their emotions that same way people bond with other people to develop noble friendships, so that way humans can understand that fundamental differences of animals. Animals and Humans can develop a personal remote symbiosis with a specific animal to develop powerful bonds no one could brake, making them even more close and loyal to each other then most. This kind of bond can empower all those who share it to develop powerful abilities both can share and aid each other in battle.
Every animal is unyieldingly loyal to all who are kind to them and even the most dangerous ones. Even predatory animals protect children from any wildlife danger, sea creatures bond with humans, and so on, even tho some are bond to their nature everyone found a way to make peace with them and coexist happily.
Natural Concept and Synchronization
"The unity with nature is incredible here in these islands. We all feel the trees and grass as if their were apart of ours souls. And we all indulge in nature here with everyone we hold dearest to share the experience with pride"
― Islander view on Nature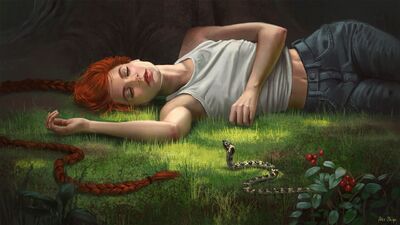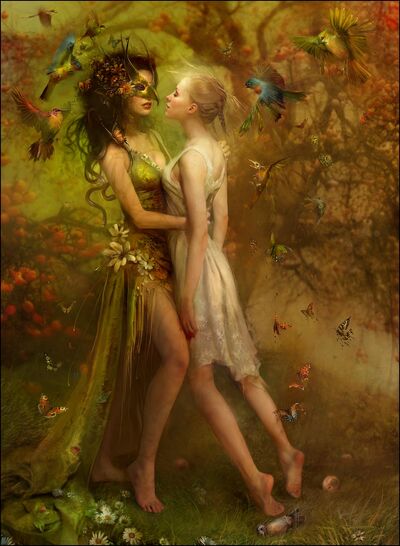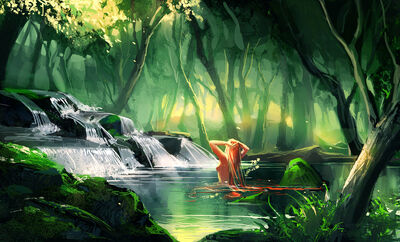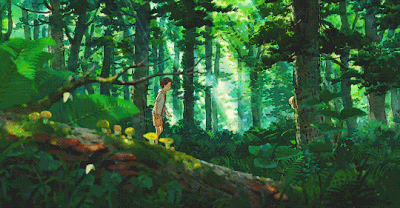 The natural areas of my islands are breathtaking as much as they are comfortable for everyone to explore mostly thanks to the unity of nature.
Nature here is comes from the common earth and exotic supernatural principles and concepts. Everyone in my world came to respect nature and the natural forces in my world, and can selectively sync with nature by spiritual and mental mean, granting everyone a state of connection and a soul sense of peace with all of natures contents and aspects, including the creative and destructive principles.
The forest, waterfalls and everything nature-bound here are amazing, their fairly large and naturally self-sanitizing making them perfectly clean that anyone can drink from any rivers and do to their supernatural properties these natural areas possess anyone who indulgences in them can feel remarkably good and sheer joy by the most comfortable means. Everyone came to love all of nature here that everyone who baths in their refreshing quantities will have a feel like their being empowered and freedom.
Everyone can even sync their emotions to the ecological environments that can also grant empathic connection with plants life as well, granting a state of harmonizing with everything in environment granting their in intuition with plants to better understand them, including animals to form strong connections with them making animals less aggressive or even lose their aggressiveness completely.
Everyone learns and practice the harmonious and coexistence with nature, which make everyone and everything very powerful and dangerous to all who dare threaten the unity with nature, even animals themselves would protect that unity. The unity with nature brought a lot of good fortune for everybody, people help grow plants with ease, healed wounded animals and clean the pollutions cause by other. Everything in nature provides good comfort for everyone who explores or lives in nature, even within the forest everything is free from any form of discomfort and with everyone being more empathetically in tune with nature, anyone can blissfully rest and socialize happily in anything natural.
In nature plants and tree produce a glorious aroma and substance that keeps everything in the forest healthy, flourishing and thriving. All the animals in the forest ultimately befriend by kind hearted people and guides them throughout to make sure no one gets lost, especially with the children making sure that children would make a good friend and be sent back to their families should they get dangerously lost.
Plants around here have each has unique mystical or mundane properties within themselves that can proved benefit from anyone and anything can benefit from. Most plants here can nourish anything in nature to prove good growths for other plants and animals to help sustain the natural course of life. Other plants contain medical and regenerative properties to help everyone in need while some can contain deadly quantities that can prove extremely dangerous to anyone or anything into contact. People tend to study the dangerous plants to see of that can be beneficial and when used the right way, it can offer people new possibilities cures for any kind of diseases.
Mystic Mechanics
"Technology and magic are at their advance stage here. Everyone can use this incredible technomagic to make our lives more exiting and full of wonders."
― Islander Scientist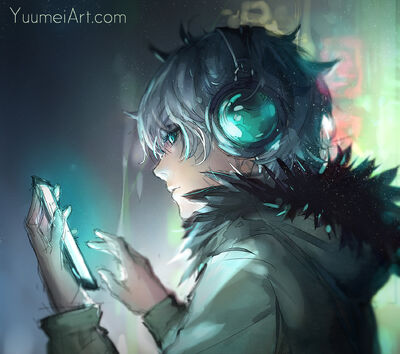 Our kind of technology and magic in my Islands can combine magical properties and advance technologies to create technomagical forms of possibilities to aid us in a great deal of purposes in life. With this kind of meta-mechanics we can overcome any obstacles that we may confront with both combat and non combat applications.
We A lot of here use magic and technology in our everyday life for any reason we see fit, partying, socializing, building, etc. Most of us use this to create shelters, camps and defenses to rest in natural territories when we explore the nature and wonders of the cosmos, while others use it socialize with holographic projection
All the people in my Islands have phones that have similar features to that of any other cellphone on earth, but with a peak adaptive-advancement cellular devices that allow arcane system, reality effecting applications and nanotechnological material. These phones can effect personal reality only, cast spells with tap of a finger and have a personal internet system that can interact with any other socially. Anyone can use these phones to aid themselves in any common situations, toy around with for better fun and are perfectly flawless.
Transportation here have are by advanced technology and mystical uses, some can be combined to them to make transportation easier. Magic is used for teleportation from many worlds to the next, when use magic to travel it instant and time saving for anyone. Others use adaptive technology to create vehicles for exploration in the high multiversal oceans and universal seas in search of new islands and worlds that I created perfectly and evolved themselves to existence from my subconscious desires and memories.
Dream Home Construction
"All the homes in these islands are exactly what we dream of making, idealize to our taste and desire in making with ease. If these incredible homes don't make your life comfortable I don't know what will."
― Islanders toward Home
The houses here are very luxurious, and very intuitive cause of technomagical constructions we all use. The technomagic allows us here to create any kind of house anyone could dream of having with ease and fast, each house being different and made from the sheer imagination, literally making any beautiful house one could dream of and live completely happily/satisfied.
All the houses are self-powered and self-sustaining for everyone, each powered by positive energies that keeps everything perfectly functional. The positive energy produce by houses is everlasting making the homes personal generators of energy and heat, keeping them and all functional tech fully powered and warm without any risk of negative effects whatsoever. Water supply is unlimited and perfectly clean, which keeps everyones homes full of sustainable water for anyones needs.
Each house can has technological modification creative systems that allows to create suitable furnitures according to the ideas of anyone and their homes. Everyone can have very very comfortable beds, suitable couches, stable tables and more strictly by the ideals of those who want their furniture the way the want it. All the furniture is exceptionally comfortable and very well made, some can have massage system to help relax anyone for any reason needed.
Each house can contain an empathic A.I. System with a soul duty is to protect, interact and care for their owners, making sure they remain well care for and happily satisfied. Owners and/or their families can bond with the A.I. system to so the they can understand each other at an empathic level, so that way one can always be their for each other when they need each other. A.I. Have an extremely powerful security system that prevents anything foreign like computer viruses, hackers and so on from corrupting the A.I. System making sure they remain loyal to their owners.
Everyone has good access to good independent wifi systems and multi-cable that grant all forms of good internet and entertainment for everyone. Having access to every single channel available and unlimited internet connections has proven useful for everyone to gain better knowledge, the A.I. System helps the owner to help find what their searching for, while the A.I. makes sure that children who watch entertainment is suitable for them by their age.
Island Guardians
"We guard, we keep and maintain what we are meant for. By our creation with will protect what we are meant to and everything related to it not through just duty but by love."
― Guardians Oath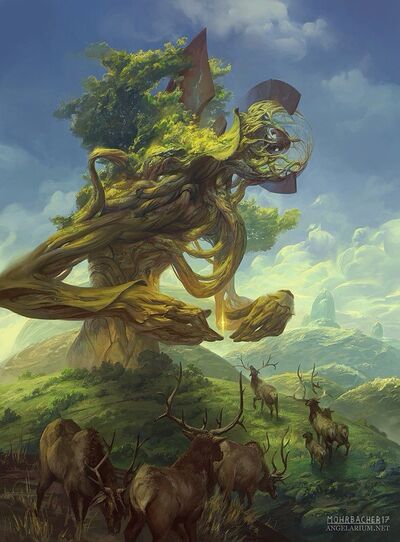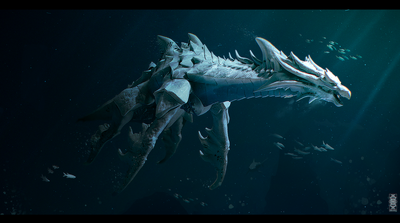 Because the home islands ultimately and endlessly thrives within me, it doesn't need defense or security from outside threats. So instead I choose to create guardians and keepers to watch over everything and keep things in reasonably order. Most of these designed to be imperceptible and other perceptible. These guardian entities have great powers and have semi all seeing system bound to their primary duties help them to identify and notify potential threats, to keep my islands safe and help keep things thriving happily.
Their are many different forms of guardians in my islands that I programmed and conceptualized from many of my infinite travels, such as guardian angels watch over children, forest spirit keeping nature in tacked and so much more. All these Guardians and Keepers help many humans and other humanoids creatures in their dominion in however way they can, from guiding them, granting wisdom to full on final attacking their enemies. They have been aiding and interacting with everyone to always be known and be befriend so they all can be apart of anyone's lives.
I designed these guardian with the abilities to limitedly control cause and effect of their duties and powers specifically bound to their class such as nature, space and more. They use their powers with full determination to keep things at in order and flourishing perfectly by causing positive things to happen to good people. The guardians never misuse their powers against anyone accept those who threaten that which they protect, they help others in need and never fail in their duties.
All guardians have great capabilities of their own class, each one having their own unique dominion for them to warp to keep everything as it is. They never tend to intervene in the affairs of other guardians unless they need to or when I say so, they can all maintain the cosmic order in my islands and my multiverse, making sure that everything is at balance.
I always tend to meta summon any or all of these guardian to help me in my endless adventures when I need them each one having great power they proved extremely useful in many battles. With their aid they can serve as special forms of power source to empower me in battle or to fight side by side in the battles where I need an ally, while in other situations I tend to bring them all as an army of different entities to fight a war I know I will win with their help or instruct them to protect something/someone very important.
Mystic Haven
"We where broken by fear and hate, but through love and hope we are reborn. Through John's compassion we live again and eternally."
― Haven's Inscription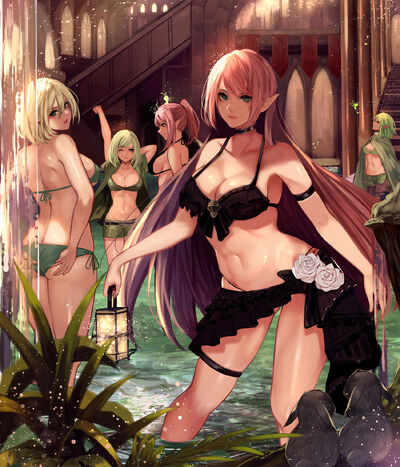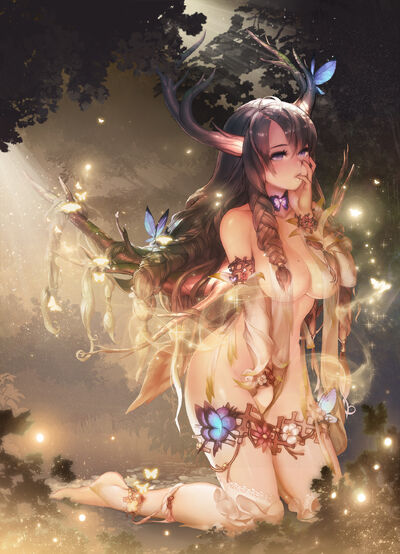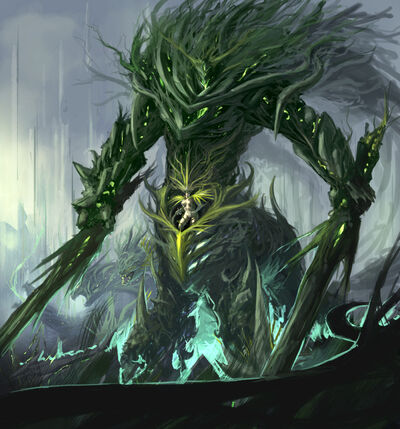 In my islands I created a safe haven in the forest in for many nature bound-magical creatures that where force to abandon their homes. In this mystic imbued forest live many forms of nature spirits made flesh that thrive happily in their new home, everyone is full of joy and freedom to be themselves away from the cruelty of their former home that was plunged into chaos.
This natural dominion is welcomed to all magical creatures, but is dominated by powerful forest spirit known as nymphs. This race was nearly extinct until I saved them from their cataclysmic event of their world, offered them all a safe haven for them to stay in until I would rebuild their world, but they all decided to stay in my home because they felt safer if they where with me, so allowed them to stay out of an act of good will.
The nymphs are race of female with very powerful nature based magic, they are extremely sexual beings and care for all things nature. Before they came to the haven they where weak and full of despair, but when I brought them here to my world they soon connected with the nature of my island and the exotic supernatural properties of my forest completely remade them into a fully reborn species, which ultimately made them my responsibility. Their newly found status made them more flourishing, more powerful, extremely beautiful and more in tune with nature then they could ever hoped to be.
They all respected the rules and laws of my world and respected the guardian of nature, they all became noble and loyal to me because of my kindness. Nymphs are very caring to all the creatures in my forest and the humans of my world especially children do to their innate mother instinct. Because of their superior connection with nature they all became highly compassionate to everything in it help make everything in nature flourish with grace and beauty.
Nymphs by nature tend to have sexual relations with many humans and their own kind, but since their rebirth their sexuality rivaled even Super-Maidens. Anael was incredibly impressed with their sexual nature that she gifted them newly developed bodies reflected their adaptive sexuality of their nature, having beautiful breasts, soothing skins and the grace of semi-human appearance, their incredibly beautiful to could effect any humans who saw them. The nymphs are very intimate creatures, they always tend to have meaningful relationships with anyone who lays with them be by friendship standards or as lovers.
Their are many different types of nymphs in the haven forest each represents a different natural force, such as rivers, forest, oceans, celestial and so on. Each one have different powers of their nature. They are extremely powerful that they can warp nature to semi-godlike levels. They aren't as powerful as nature guardian, but they are incredibly powerful they could meld with the environment and create titan like forms to protect themselves. Their natural magic is extremely potent nearly to that of Super-Maiden, they use it to help commune with nature and aid anyone with it. They are very formidable natural beings of great power and should never be taken lightly especially since they now know how to defend themselves from many threats.
They normally live in the forest but most tend to spend time amongst the humans to interact with them socially, sexually or in any way they see fit. They all came to love the humans of my world because they saw them very admirable and kind hearted beings. Nymphs who tend to rarely breed with humans give birth to other nymphs just the same with their kinds, their children are raised with them and human mate come to visit their children to interact with them as any parent should and all live happily together even if their apart.
Psychospiritual Self-Awareness
"What we all really needed is to have a more better perception about ourselves and everything around us, that's the first step to a better advancement for humanity."
― Trainers Advise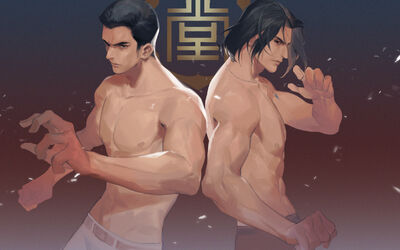 In my islands I've taught people in need of reason a unique forms of personal enlightenment of internal self-awareness. Everyone who practices this advance form of personal awareness people began to be see their own forms of meaning in ones life, including esteem, concept, sexuality, and one's relationships to a higher order and being.
When someone practices this they take part in personal development in mental healthcare, physical activity and spiritual growth, personally by a means of finding their own path in their existence. Some who develop in this form of practice feel an innate feeling of pure reason of being waiting to be found and explore my inner multiverse to see if they can find their reasons somewhere where their suppose to be in. They all access to my world and islands should they choose return, after they fulfill their reasons for being or choose to stay where they are will always be welcomed.
Because of this practice everyone gained a better perception of life and new personal meaning in being, everyone found more reason for living and choose to spend their time what else they should consider in being. Anyone in my world or Anael's dominion can practice this to help character development and to find a great understanding of the self.
These practices are done personal activities such meditation, extreme sport and social interactions to question themselves in what it mean to be what they are, testing their limits and finding innate reasons for finding out what their true nature represents for themselves. Everyone who practice this form of self-enlightenment proved very formidable beings, vey strong in the aspects the are more in tune with, each person capable of holding their own their their respective power and limits. Those who prove exceptional to this practice earned my respects and earned their supernatural powers I gave them.
Second Chances
I've met people who have done a great deal of wrong in their lives, so many took great pride in it while others took unimaginable shame for their deeds. Many cried and prayed for forgiveness/redemption born from that same shame, while other screamed in rage to escape their just punishment for their transgressions in life they would gladly do yet again.
Because of so many people committing so much harm to others I've came across many victims in need. So I gave all who fell victims to many malevolent beings a home in my world for those who desperately seek some form of healing/resurrection. Victims found peace, hope and freedom in my world where they can thrive happily and full of benevolent change in they could ever hope for.
So when I saw so many people in pain I decided to grant those worth saving a second chance to atone for their wrong doings and those who fell victims by the transgressions of others. By those who came from such despair, I reached out to their hearts and minds for them to face their sins and those I who succeeded in doing what was right I granted them a place in my islands to start life anew.
Many who have suffered greatly from their guilt of the great transgressions they have caused greatly seek redemption for everything that have done and I felt their pain because of my empathy. Because of their cries bound to guilt I help granted/aided them the redemption they so desperately seek, mostly because I came to understand their pain and because their agony grows so heavy in my heart to bare.
Anael's Territory
"John first gave me this ever expanding universe as his gift to me for our love for each other, now it's filled wonders of my own making that share with John and his people because of their love and compassion."
― Anael Daystar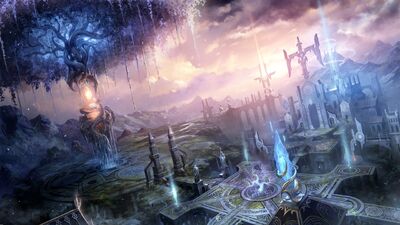 As a gift for my beloved soulmate, I gave Anael her own infinite plane of dimension where she can rule as the angelic queen and goddess she was destined to be. She filled it with beautiful human and humanoid creatures, angelic, extraterrestrial, mystic and with the more creativity she develops through our adventure, she can fill her ever growing dimension with new possibilities for creation. Here only love, happiness, wisdom, compassion and sexuality are the icons of dimensional wealth of life and desire in her reality.
She made her world into a near all-female population of eternal mystical superhumans, divine angelic beings and other forms of beautiful supernatural creatures, that she uplifted by her will. Through her teachings, she granted all her people they ways of life she choose for them for their beginning with no end, ways everyone came to love and with noble reason. The ever expanding nature of her world can reach to its respective boundaries of their reality, having enough room for everyone and anyone.
Do to being the angelic goddess of entire infinite plane she imbued her existence to potentially omnipresence state over her reality. So that way she can always help others of her world find love and keep things in order, at peace and free of pure sin and evil. Anael never told her people about her omnipresent abilities because she knew people are at their most honest when no one is looking, that way when she senses a troubled she'll it who are the ones who did it.
The laws of her world are simple and acceptable for everyone, because everyone has no need to break or bend them, most of the laws are based from common sense. She can live among her people to enjoy their company, friendship and love, sharing and bonding with her most precious of creations and maintain her world with ease, free of troubles and a hedonistic lifestyles for everyone.
Anael loves to spend most of her time in her own mystical castle, where she can freely be with all her female friends and lovers, especially when I come to visit her to share moment and mystic adventures with my friends from the islands.
Everyone here are equals, man and woman, humans and inhuman species alike are all equals just like in the Home Islands, even tho she always had a sexual hunger and love for man and woman (do to her supernatural sexuality) she always made sure that woman are the ones in charge here especially her because she's their goddess that loves women a little more then man cause of female bonds she made with them.
Even tho she may be the goddess, nobody ever made a religion for her and that's how she prefers it, everyone loves her eternally cause of her kindness, love and respect for them even, when Anael likes to treat men like her playthings it's ultimately just for fun, but when she's real their just as equal as woman.
The world is located as a nebulas very close in the sky's of the Home Islands everyone can see its beauty as near as a moon, so that way Anael and I wouldn't have to be so far apart, we love each other to much we can never want to be separated for anything for any reason at all. Anyone with our ships or mystical portals can travel in and out of Anael's Territory freely, everyone who's accepted by Anael is welcome in her world, everyone who isn't worthy will be either rejected or banish.
Arcane Materials
"These materials of arcane nature and properties have granted us miracles worth using to give our people more potential in magic and power."
― Scientific Super-Maiden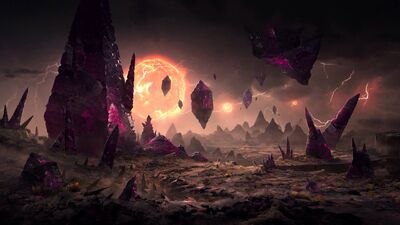 The exotic, mystical and supernatural properties and materials here are not only easily access for anyone to use their magic for practice, but can also help everyone prosper beautifully with their already impressive skills and both spiritual qualities and enhanced physical conditions, the people can defy the known laws of physics outside my inner world and use it to augment their existing abilities and magic, grant new possibilities of their very own class.
Arcane Materials has grand variety that grants new ideal for creation for anyone who knows how to use its properties and structure, this kind material can defy the laws of physics outside my world capable of extraordinary possibilities of its own class that anyone can use. Experts of Arcane Material are very powerful manipulators that can use it bend even the quantum strings of reality at any fair levels.
The material can be customized by supernatural levels, which can extend to newly created matter of any highly theoretical forms of materials which can be manipulated by using magic and their immense power to imbue and extract properties of their choosing. Customized arcane materials can be used to help in construction and forging, being use to create very powerful weapons and items of mystical energy, all items can prove incredibly powerful.
Any form of material originate from Anael's magic and my Islands. It was our gift to her people so they can ultimately use it create nearly anything from golems, metal based in matter-energies and any ideal materials anyone needs for creation. Many scientists in the Territory can harness the arcane material for many various scientific creations such as cyber based creatures, scientific weapons of magical energy and more.
Thanks to the access to my islands Anael can and her people can gain new forms of unique materials and properties for better advancement that I can provide for them, the unique prosperities of both our homes are at perfectly and mutual harmony with each other so that way we can all live together with love and endless possibilities, blessing everyone with amazing lives.
Super-Maidens
"Super-Maiden are my most prized creations, humans remade by my love and idealization. Each one brings me pride to my heart not just for their passions but by their love they give so humbly"
― Anael Daystar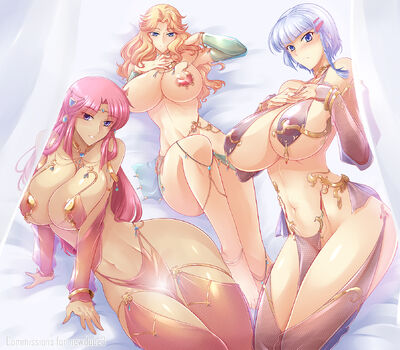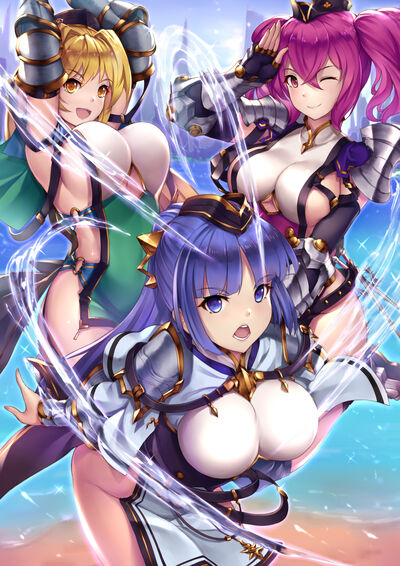 When Anael first brought her human creation into existence in her dominion, she also created the women into incredible mages known as Super-Maidens. A new perfect female human species of powerful magic, these women are purely magical and sexual beings created by Anael's incredible love and lust for women and their incredibility femininity.
Anael made every woman incredibly beautiful and very large-breasted, their highly capable mages of their own class, each capable of common and unique abilities of their own. They take noble pride in their athletic and incredible naked bodies especially for their perfect breasts, regardless of their use for them sexual and non-sexual purposes. Their bodies are imbued with supernatural properties that grants them magical powers, perfect bodily functions and physical enhancements, even their breasts contain special substances that Anael design for them that's nearly identical to hers.
Right after she made them Anael decided to teach them the true and noble arts of hedonism, nudism, erotism and self-empowerment. These teachings granted her beloved human (woman specifically) would be proud and capable beings with magical applications and joy. Because of Anael's teachings all the human women engaged in the pursuit of happiness and pleasure; sexual, social and cultural. They all take their pleasure very seriously and especially for the happiness others, when women party they mean it.
All women have extreme sexual hunger by nature that can reach supernatural levels of pleasure and power just as much as they have a powerful need for intimacy so advanced it basically reflect the benevolent nature of their sexuality. Because of their sexual needs and love for one other they can develop powerful bonds very greatly that their trusts for each other with their their sexual and romantic life is extreme just as much as it healthy. Sexual empowerment is fundamental for women when they harness their supernatural sexuality, when empowered their abilities can reach godlike levels with each partner they have, especially when they have meaningful and romantic relationship.
Women have the potential to be strong, capable and extremely fierce. They all have the strength of heart to be powerful warrior of their own class, capable of taken on any threat, even tho they indulge in the kindness, happiness, love for each other they should never be underestimated by anyone. With they aid of their magic and battle strategies they learn from Anael and me they have the potential to destroy armies of any levels. Because of their sexual nature and the state of savagery in battle they can very dangerous, when they combined both their aggressiveness and sexuality they tend to lay with their partners to a nearly unending level to the point when their partners can no longer handle it, but will forcefully continue till their satisfied.
Because their are more women in her dominion then their are men, do to her experience back on earth that the men where more dominant then women Anael decided to make women more dominant in her world. Some women hungered for the masculinity of men greatly that she created men of their own class, very athletic strong and very masculine males, the woman would love as mates. However because Super-Maiden came to love my Islands and the people their, they would visit my islands for her women to also find worthy mates. Even she saw the men in my islands worthy cause she saw them far more stronger and more masculine do to their hardships and extraordinary experiences they had in the past.
They desire, take pride in their womanhood, they love being women, they love being sexual, and above all they love being mothers. Their sense of womanhood are extraordinary divine by their own perception especially since their mages. When Super-Maidens get pregnant they can know it instinctually by the time of conception and once they do they have no ill effects or pain during labor but rather sheer pleasure and a powerful form of happiness that brings tears of pure joy because they love their children greatly. To them being mothers is their greatest joy in life and they above all take absolute joy and noble pride in their beloved children they would happily sacrifice anything for, even their own lives.
Priestesses Of Sexuality
"Sex is Sweetness. Sex is Passion. Sex is Wild. Sex is Knowledge. Sex is Magical. Sex is Divine. Sex is Holy. Sex is the Divine Union of Universal Living Principles. Sex is Love. From the Two, the One and the All."
― Priestess Mantra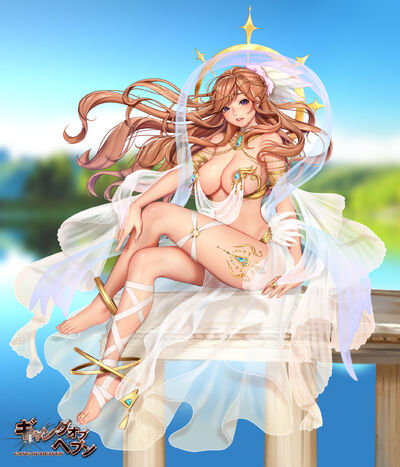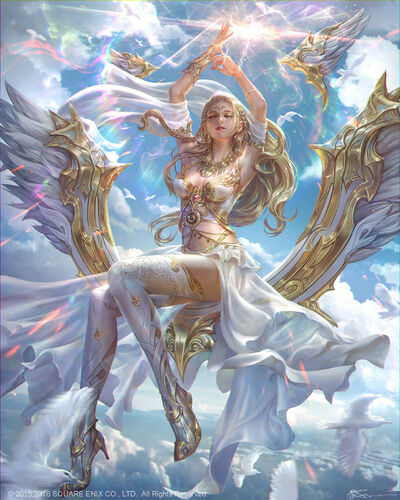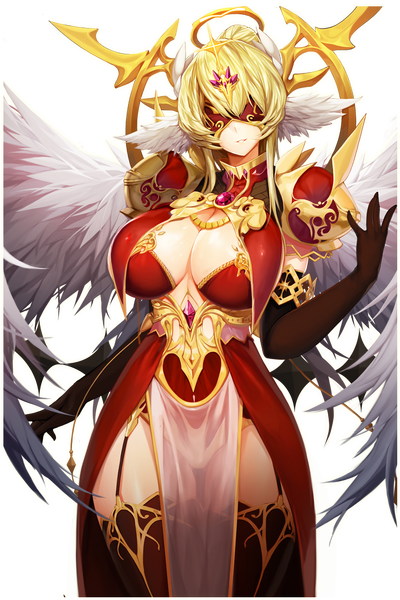 Because of Anael's spiritual practices and teachings on the absolute concept of sexuality and its nature, her people felt the divinity of sexuality, because of that Anael decided taught many of her people the holiness of sexuality because of their love for sexuality. As a result of her teachings many of her maidens became spiritually in tune with sexuality that Anael created a sisterhood known as Priestesses Of Sexuality aka Tantric Priestesses. These priestesses are the most sexually active beings in Anael's Territory and are the most wisest of her maidens, they never see sex as an actual deity except for those who embody sexuality like Anael and I, but rather see sexuality itself as divine and universal force that connects to everyone. They see sexual energy as sacred and infinite well-spring of life that thrives in all of existence, they explore and nourish within it's radiants and divine pathways of sexuality itself.
They are extremely faithful to both me and Anael and because she is their goddess and I am the master of my multiverse by reason, tho they never worship Anael or me because we never saw the need to be worship at all, so they respected our wishes in such. Even tho they don't worship us, Anael taught them the most fundamental and spiritual principles of sexuality and sacredness of it and saw sexuality as something that should be adored, experience and express of reverence, which made them keepers of sexuality, caretakers of love and guardians of intimacy.
Tantric Priestess are extremely in tune with their supernatural sexuality at a divine level then anyone else in Anael's world, more so then even Super-Maiden, which made them the ultimate sexual beings in Anaels dominion. They are absolute experts in everything sexual: their bodies, spiritual experiences, mental residence and so on, they know how to seduce anyone regardless of their sexual orientations and know to stimulate the sexual pleasures of others. They wield divine and sexual magic granted by Anael as a gift for their love and appreciation for their endless happiness, this kind of combination of divinity, mystic and sexual nature granted them advance sexual powers greater then Super-Maidens and with a divinity that grants them miraculous abilities and an infinite capacities for love, benevolent lust and compassion for the care of Anael's world and people.
With their divine knowledge and sexual enlightenment, they are ecstatically fathom to the infinite possibilities of sexual awakening and empowerment with the spiritual practice of sacrosexuality. Sacrosexuality is a sacred practice of sexual worship that can be done with and without the sacred rites of passages, holistic sex rituals and sexual spells to give blessings, create empathic interconnected bonds, healthy sex integration and to connect with their dimensions and give thanks to their Anael beloved goddess and to the ones who first created the concept and nature of sexuality. Priestesses use and pass on their knowledge of sexuality for sexual education for others, which they present essential segments in educational seminars, universities and other educational programs needed to help celebrate and investigate and demonstrating healthy sexual enlightenment that ultimately brings people closer together. By their educate sensual-sexual education they had help others in the most beneficial and contribute way to possibilities of sexuality that it helps bring better mindset and understanding for the Anaels world and all who thrive in it.
Wielding divine-sexual magic, prowess of arcane materials and mastery over many forms of energies they are capable of forming transcended connections and miracle performance granting them divinely status and great sexual based abilities that makes them exceptionally powerful beings, so powerful they rival the strength of that of high level Super-Maidens. They tend to use their gifts to sexually and intimately heal others mentally and emotionally, they have healed many victims I rescued from many terrible people and they all regained their lives from many traumatic experience they couldn't handle. They all never misused their magic against anyone and they always use against malevolent forces who corrupt the absolute beauty of sexuality and purify the the divine spectrums to help empower others.
They are very peaceful in nature and dislike of any means of violence because of the horrors wars, they don't use their powers to fight, but rather use it to heal, support and cosmic awareness. They would only fight when they absolutely have to such as protecting the ones they love most, when they fight they use their magical arts for entity constructs and summonings so they would fight for them so they won't have to, making sure they would be shielded and protected by their summons. Their constructs comes directly from their sexual energies they harnessed to create energetic entities to protect themselves against many malevolent spirits, while their summonings come directly from my infinite world where they can summoning the most powerful beings in existence to fight greater threats beyond their creations.
Arch-Priestesses aka Mother/Grand Priestesses are solely more in tune to with both me and Anael herself both spiritual and physically levels, they where hand picked my Anael her to gain a special form of status of ascended levels. Anael personally selected them to wield celestial traits that grants them greater powers of a cosmic scales, capable of feat, strengths and beauty beyond ordinary priestesses, they gained powerful celestial magic and powers that could move planets. They take proudly take the mantel as the guardians of the purity and knowledge of Anael's world teaching everyone in her world the beauty of sexuality. They are extremely powerful beings, capable of saving worlds with ease and are able to control the cosmic forces. With Anael as their goddess, the grand priestesses forge special bonds with that Anael came to love so greatly that they became apart of our love pod. The loving, caring and sexual relationship they have with Anael was so great, they are absolutely loyal to her and because she and I are the absolute lovers she shared the love we have with each other with them, making them our lovers and friends to share each others company, they even join us in most of our adventures.
Angelic Humanoids
"Angels born from Anael love for her people and remade by her passions, we love being who we are because Anael gave us what many of her people lack pure passions in being so much more."
― Angelic Quote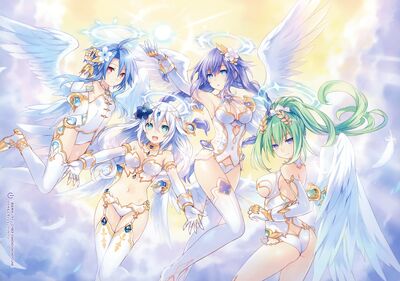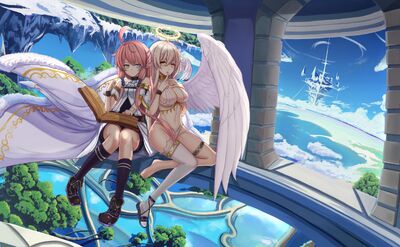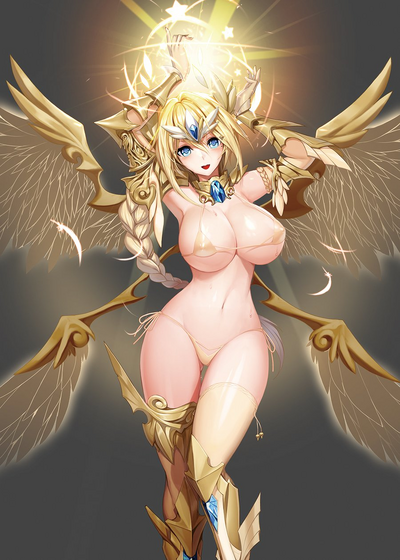 Angelic humanoids are specifically angels with the principles of human appearances that all of earths people idealize, Anael created them all to be female angels with the same celestial nature and cosmic essence that I provided for her. They are incredibly powerful beings, they all have similar powers and abilities that can equal that of The Grand Priestesses, have incredibly cosmic powers that they use to keep Anael's Territory in order and at bay. She made as they are cause she always came to care for her people left behind, the main reason they all look like humans is because in the past Anaels brothers and sister had no human appearances at all, they mostly look like winged beings of pure white light nothing more, so she thought it would be better for them to human appearance and experience.
All of Anael's angels are of sexual nature do to her making them based of the same principles of her nature as an Sexual Angelic Mistress, which made them inhumanly far more beautiful by nature then humans and equally/incredibly liberated in sexuality as the Super-Maiden. Because of their angelic nature they are their the most compassionate, faithful, caring and most loving beings in existence, their kindness was so heart touching that it brings out the best in humanity, they grants the most heartwarming and positive effect to most who do not, they practically reminded lost humans what humanity represented in life.
Angels love and care to assist other in whatever way there needed, however it was their compassion for others was their greatest gift to humans ever to be given. Angels provide education of all forms of scholarship for those for anyone in the pursuit of knowledge and wisdom, granting better understanding in science, philosophy and so on. They all came to love children so greatly they would do anything to protect them, they nurture and care for many infants and will always do right by them, until they hit maturity. They make great company for those in need of real friends, they help greatly in times of great need of those who are never loved, they saved people from the terrors of loneliness and granted many a chance to find the love that comes from friendship.
Because of their liberation of their sexuality they tend have a passion for sexuality like humans do, as such they have sexual interactions with many humans or other angels. And because of their angelic nature, their supernatural sexuality and their body are in tune with each other granting powerful sexual traits similar to Super-Maidens. Their sexual nature is so liberated just as much as Anael, they help grant many sexually repressed people outside my multiverse in many of our adventures throughout life. They have an active affinity to the pleasures of sexual activity and experiences, they even indulge in the company of Super-Maidens have more sexual experiences then angels.
Everyone in Anael's dominion came to love the angelic beings so much they embrace them happily into their arms with pride. And do to their nature in being inhumanly sexy and being sexually active with humans they build very intimate and romantic relationships with them. But do to some having their responsibilities in taking care of many areas of their homes they tend to spend a little less time with their loved ones, but with Anael's aid they all managed to find more time for them.
Supernatural Sexuality
"Sexuality is our Source of power, being and connecting. We thrive through sexuality and its supernatural foundation. We draw power through sexuality and the raw energy it radiates. We bond through sexuality and meld with our love pods."
― Description toward Supernatural Sexuality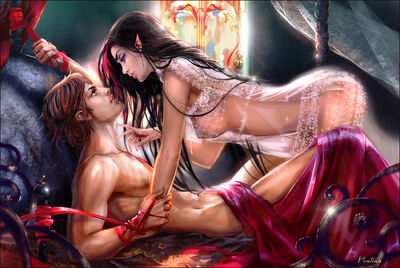 When Anael first created her world she made everyone in her world innately sexual, specifically the Super-Maidens that she made to be ultimate sexual beings with an innate hyperactive sexuality that was naturally and supernaturally imprinted by Anael do to her passionate love toward sexuality, passion, bonds and intimacy. Their fundamental sexuality is beyond mere mundane origins by nature, they are extremely sexual in every aspect.
Everybody and especially woman are inherently sexual by natural, physical, mental, emotional, mystical and spiritual aspects. Sex is highly fundamental for procreation and non procreation purposes they all take absolute pleasure in, basically sex is the center of her world and their way of life, everyone here thrives in sexual activities and are empowered by their multiple orgasmic triggers. Because of this everyone can have the best mind blowing sex in their lives and do to the supernatural aspects to their sexuality they can tend to have extremely powerful sexual abilities that can be used for anything.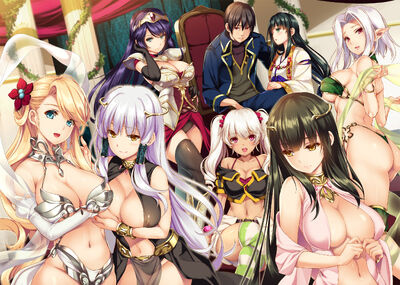 Their sexual hunger is highly adaptive to their own desires that it can transcend even the most intense orgasm of mundane sexuality to greater heights and divinely statuses. Because of their sexuality being so incredible that they aren't so easily satisfied with just a single sexual partner, so they tend to create sexual love pods of lovers and friends to connect with and indulge in sexual activities together. Their sexual adaptability can reach even to metaphysical levels, mostly depending on the situation, mood and state of being their in, which made them powerful sexual being. Their supernatural sexuality can be harnessed to preform a lot of highly advanced supernatural feats such as infuse, empower, augment and a lot more through sexuality and their sexual bodily aspects with and without magical energies. With their sexual abilities they can have great advantage for them to use and can highly mind blowing for everyone who lays with them.
The women are extremely advance experts in using sex magic and energy to further enhance their already incredible sexual experiences of transcending levels which induce a great amount of pleasure that bring them multiple climax to both them and their mates. Their sex magic can be used for grand multitude of feats through their sexual activities, especially for women who experience the pleasure through their bodies feeling their who being even at the molecular levels is at ecstasy and mostly by their breasts cause of their natural femininity and sexual attributes. Women can even harness the mystical energy from their breasts that can have incredible effects by sexual and nonsexual activities, their breasts can be a concentrated source of magic similar to their sexuality, but with different substance.
Both Anael and her people saw that sexuality is the most special thing in existence and saw that the world we both left behind people have always misused, understated and demonized it for the worse, always being used for the worse. Sex is suppose to be special, benevolent and holy, especially for her because she's an angel that incarnates it just as much as I do. So she made sure that it would be special in her world like it should've been and succeeded, succeeded so well that it everyone would treated as such that sex became their religion, ultimately because of the spiritual aspect to sexuality in general. However because Anael isn't so religious about anything, even she approved they should treat sexuality like a religion/spiritual practice because even taught them when she was still back on earth.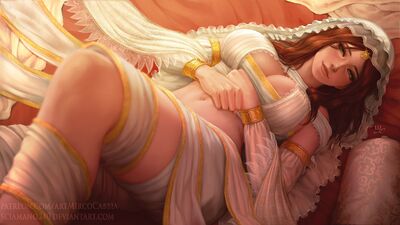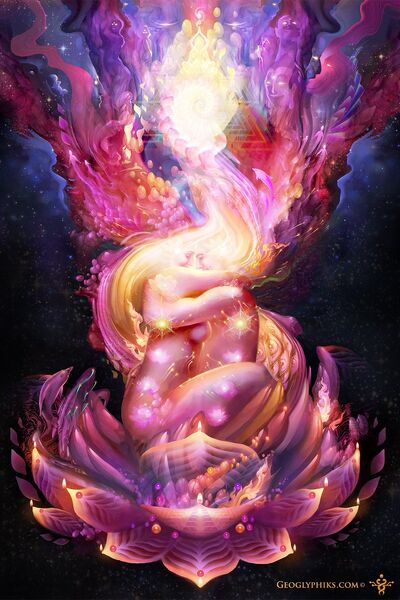 And because of Anael's approval for sexuality being a form of spiritual and religious practice she decided to teach her people sacrosexuality and holy rituals both in personal and open practices that she once taught her friends back on Earth, rituals that harnesses sexuality and divinity together, which grants extraordinary experiences with the spiritual foundations through sex. Because of Anael's past encounters and experiences in life even before my time, she knew what to do and how to do it the right way, making her sexual rituals right and true to make sure that everything in her world stayed true to their nature. With these special teachings, everyone became incredibly satisfied with their sexuality and new found experience through sex, each having unique spiritual qualities and developments. These practices can change their sex-life for the better and their mates, having positive effects to everyone.
Anael even created a special sexual ritual called The Divine Rite. A sanctified version of the earth pagan Wicca ritual The Great Rite, Anael remade this ritual perfectly by using her divine-sex magic, sexual tantric arts and the ideals of her past encounter that she grew found of. The Divine Rite is done by people channeling divine and sexual energy together when lovers engage in sexual activities to have a stronger spiritual connection towards each other and environment their in. Depending of the environment their in such as forest, oceans, beaches and so on, can have a huge difference impact the lovers granting powerful and natural unions.
Super-Maidens, Angels and Tantric Priestesses all can use The Divine Rite to draw sexual energies from powerful and passionate connection between lovers and/or friends and channel said energetic forces by using sex magic to connect with the spiritual aspects of life, create or augment personal connections with sexual experiences and to enhance their magic and supernatural powers, others use it as as hobby to enhance sexual activities, to pass time and connect with people or to even connect with Anael herself.
Tantric Bonding
"We all made incredible bonds through sexuality with the people of The Territory and Home Island. We all found more understanding in our sexual relations with others then we could've hoped and found more deeper connections"
― Description towards Tantric Bonding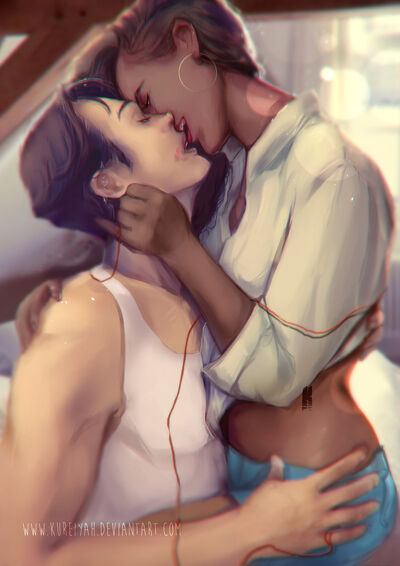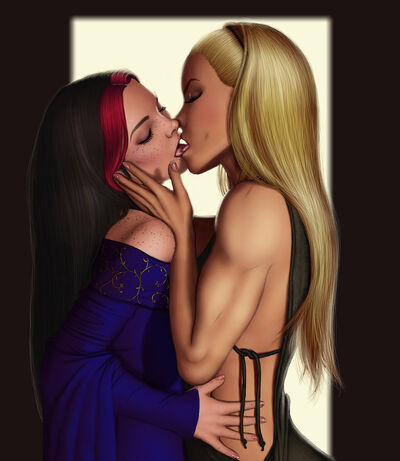 Tantric Bonding create telepathic and empathic links with anyone who uses their sexuality and sexual acts to connect with anyone their heart desire greatly making such connections highly expending to everyone's experiences and emotional understanding. Bonds like these are born from sheer love between lovers and/or as friends with anyone they care for most by engaging in sexual acts as a means of connecting through benevolent pleasures and passions. Others can create these bond even without sexual activities but with just telepathy and empathy alone, so that way they won't have to connect sexually if they don't want to.
The bonds and relationships in Anael's territory are unlike those of earth, having a supernatural, magical and divine fundamental quantities to support their bonds that goes beyond that of mere mundane understanding. These kinds of bonds are full with principles of love, and with each bond the create with many people the more emotionally powerful their connections with people grow. Bonds these powerful can have a huge impact to people lives and better understanding when it comes to having healthy, honest and caring relationships with the people they love, which made them everyone incredibly loyal to one other and would never betray each other's relationships.
When people have sex with anyone be it casual or non casual reasons they'll forge powerful bonds with them as their partners, building either a friendly relationship connected by an empathic nature with sexual benefits with meaningful principals and/or a very personal. Their bonds can very much augment their sexual and romantic relationship cosmic levels, connecting red strings of soulmates to each other which by nature can never be broken by any means: magical, emotional, psychological and so on, making the bonds unbreakable by the concept of love.
When people create these bonds they have an intense desire for their sexual satisfaction with whoever they connect with sexuality, but other who bond with nonsexual practices tend to have compassionate friendships that tend to develop into sexual relationships with the opposite gender. Their sexual relationship have a gratifying effect for anyone, especially because of everyone having an ultimate sexual status and nature that develops into love and romance between them. Bonds like these can be seen through the normality of social interactions for those who wish to have a sense of mundane normality, making this way of life a beautifully normal.
Everyone here loves everyone purely and sexually, the bonds they forge with each-other links directly to the heartstrings to even the most powerful supernatural and metaphysical levels completely for any man and woman alike. They all live happily and free of futility of jealousy because of the empathic understanding and the honest for each other, having multiple sexual partners and relationships they all share with each other.
Bonds that come from their friendship are so strong it rivals the bonds that come from lovers. The friendship everyone has here is the kind that comes from empathy and understanding for each other, while romantic relationship between lovers is very non-monogamous ones, everyone who falls in loves with each other are extremely powerful especially do to their supernatural sexuality. Ultimately everyone be each other's soulmates by the nature of friendships or romantic forms alike and develop connections through interacting with each other.
Fashion
"Because we're nudist we don't where clothes that much, but because clothes are an inevitable concept we came accept it and we tend to live up to our own perception on it."
― Fashionist Quote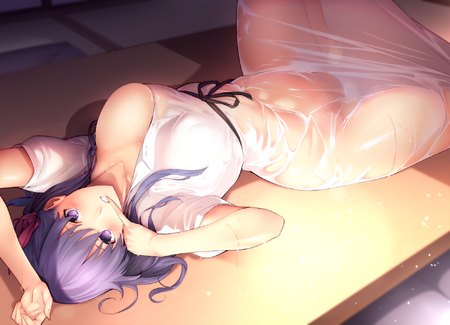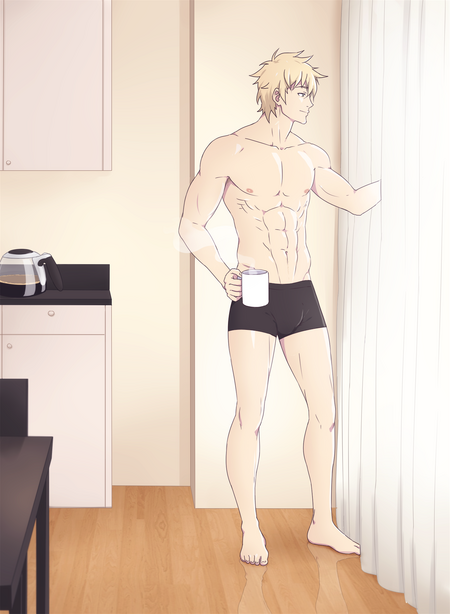 Despite being nudist and skyclad practicers, everyone tend to like a bit of fashions of their own, having their own unique and erotic tastes, but do to their nudism they tend to wear less or not at all, they tend to more very revealing clothing with and without erotic purposes.
Because of their erotic nature women find what ever excuse they can to wear sexy clothes only to reveal their erotic selves, even tho they love being naked some like wearing beautiful clothes because it makes them feel beautiful and sexy by their own sense. Women they take so much pride in their bodies many women will show themselves publicly in their world erotically dressed or completely naked, while others will just merely go and be more in tuners nature with because of the sckyclad practices one of many reason why they happily visit my islands where nature is at its strongest.
Men on the other hand their basically half nudist, so far the only thing they wear are jeans or shorts or a revealing jackets, mostly to show off their abs that woman tend to drool over and their men's masculinity, males only get fully naked on public beaches, pools and or at at home other then that men prefer to focus on their upper body image. Men who take a lot of masculine pride in their muscular bodies, not just for looks but because of the capabilities they can use with their strength and the grand health that have because of it.
They don't really buy clothes, but they conjure them at will to whatever style they desire and imagine by using their magic, which made it simple and easy for themselves to be clothed. Because of using magic make clothes, their clothes tend to have magical energy that adapts in size and shape making clothes extremely comfortable. Mostly they just conjure one anklet, a few jewels jeans but their most popular fashion is basically see through dresses or string bikinis, everything they wear is essential sexy, extremely attractive or nothing at all.
Even tho everyone likes be naked a lot of people here wear essential clothes for common sense reasons like shoes jackets and raincoats protect their feet, skin and bodies from anything dangerous like extreme weather or preventing their feet from being sore or damage. They only go barefoot at beaches, home, grass fields or anything that's basically comfortable areas and only those with nature or weather magic can go outside and dance in the rain and snow happily naked without being suffering damages.
All the women who visit my islands always like to wear revealing clothing to attention, others wear clothes to flash in public for sheer fun and those who wear nothing past their times happy in the forest with the nymphs I cared for or in public to socialize with many other nudist.
Iconic Femininity
"Our breasts are powerful all on their own. Our breasts are so full of infinite possibilities that we can use however we see fit. Breasts are the most iconic thing in us woman and we all love our breasts greatly."
― Woman's passion towards Breasts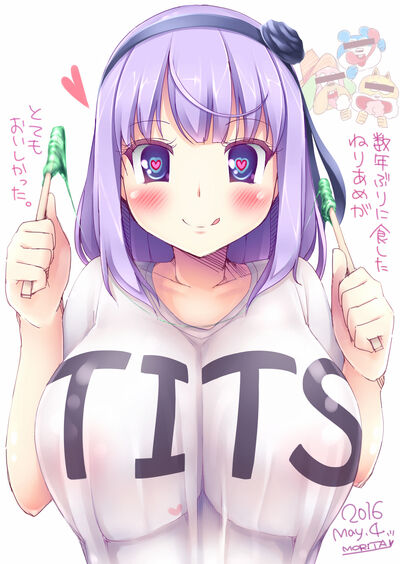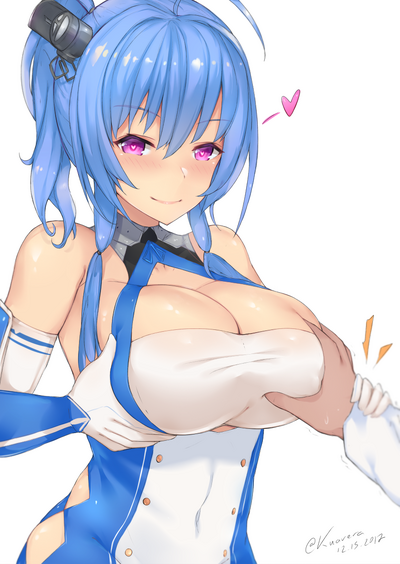 Breasts are highly iconic in Anael's home dimension, especially for Anael herself. She came to love breasts ever since she met Eve in her naked body. She loves their shape, size and everything about them. She loves breasts so much she granted her maidens and all woman powerful breasts of their own, imbued with magical energies and substance they can use for any reason. Since that day everyone came to love breasts just as much ash she did and can harness the power from their breasts, because of that breasts became the icon to human femininity in her world and everyone embraced them proudly.
Whatever social reason anyone would have with women, it would usually involve breasts without a doubt, especially if it involves people that love breasts as much as women they do. Women of any species all love their breasts so much for many reasons: attractiveness, sexual activity, nourishment, symbolism, intimacy and so on at a highly positive level. Woman take sheer joy in their breasts because Anael's design them that way, she cared for women comfort in their body and they all love one another's breasts happily without any negative forms of social interactions with them thanks to her.
All women take great pride in their breasts greatly, that they practically made breasts highly socializing to their world. When people interact with women breasts socially they considered a flattering, when someone touches a woman's breasts it would be huge compliment to them, when a woman guides another's hand to touch their breasts it be sigh that they trust and/or like someone deeply, when a woman presses their breasts on someone it would mean they'll either want to form a bond with them or have sexual activity and when someone uses a woman's breasts as pillows it would mean their having a moment of intimacy they take pleasure from wherever they may be. Women don't feel offended when someone plays around with their breasts, but rather tend to enjoy it because everyone know how to treat women right.
The pleasure all women get from their breasts are supernaturally augmented making their breasts have an intense sensitivities to pleasure that increase their libido they play with them especially when they lactate, easily making them sexually active nearly everyday and at supernatural levels. Women with large busts love to play with their breasts, they love touching them, stroking them, etc, and because of their more enhanced sensitivities to pleasure in their breasts they'll continue on playing with them till their satisfied.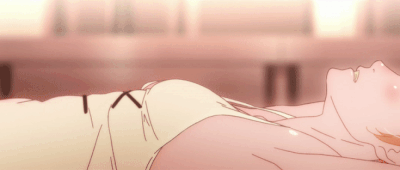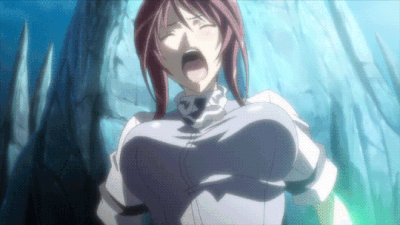 By the aspects of their nature all women can undergo a physical development process when they hit puberty, so they can physical and biological progress into their maturity and naturally enhancing their bodies, breasts and magic/magical energy within themselves making it easier for them to control their powers. Because this process their bodies gain a new status of enhanced conditions making them better develop by the feminine figure granting a more beautiful image and stronger form gaining new abilities, natural resources and healthy development. During this natural stage their bodies can uncontrollably gain a growth spurt that can happen randomly, which is more focused on their breasts, when their breasts grow so does the mystical energies within them and their breastmilk enhanced, making their magic more concentrated and breastmilk more potent, but do to the randomness of when growth spurt no one is sure when they'll get their new breasts which can make it difficult when they wear clothes.
Right after the development process all females can instantly gain control of their breasts sizes so they can have any size and shape they desire. They can have from small to large (mostly large) breasts which they can manipulate to any size they see fit and with their supernatural properties in their breasts they automatically adapt in any cub-size and measurements to aid women in any situations: unique personality/characteristics, pectukinetic combat, sexual pleasures and anything else that involves breasts. Do to their mystically enhance status and perfect conditions, their back muscles tissue and spine is stronger then mere mundane humans, so they can happily carry their larger breasts with ease with absolutely no back pain from the largeness of their chosen cup size and completely lacking any form of negativity in having large breasts, even if their choose to make them look natural or augmented or any need to feel envy for another breasts because they all can manipulate their size happily.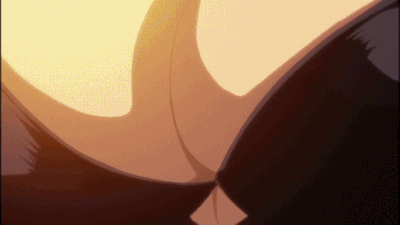 The magic in their breasts is extremely potent, their breasts contain a great multitude of supernatural properties, arcane abilities and magical energy including mana which they can use to their desires for whatever reason they see regardless of the purpose it may be. The supernatural properties in breasts can naturally effect their bodies to physical enhance themselves and develop powerful abilities, the magical energy can be successful harness directly to cast powerful spells, mana is magical form of life energy that can connects them to their breasts and themselves to forces of life and nature they can use to support themselves.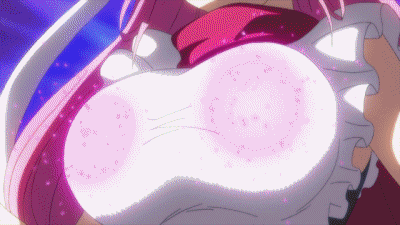 Because Super-Maidens are experts in the arcane arts which allows them to harness the power of their breasts flawlessly, they can use the magical properties and the hypnotic effect breasts have on people to their advantages. Many Super-Maidens who have many adventures in life can use their breasts for combat especially with their magic, many can channel their magical energy from their breasts to create powerful and dangerous attack spells that could potentially obliterate everything in their. Other can use their hypnotic effects to take control of people to do their bidding making them able to command everyone with a single word and those to fell victims to them can never be able to resist them.
Humans breastmilk is perfectly natural and highly potent thanks to the magical properties they have, which can help infants develop naturally like any child should, when nursing a baby the infants can not only develop like they should but can also imprint their supernatural properties to help them manifest their inherent power later on in the future and well fed like every baby should be. But for adults it can only augment their natural abilities and focus their powers at very dangerous levels, their breastmilk can also enhance adults sexual libido to enhance their sexual experiences in unique personal levels, their breastmilk is can also be transmuted to have different properties for different purposes.
Angels have nearly the same beautiful breasts as humans do, but they have a more sanctified substance that have perfect regenerative and divine properties. They use their breastmilk to nurse infants, making sure any newborn would be extraordinarily healthy even as they grow up they will never carry any form of natural diseases, curing any illness and insuring perfectly healthy children. Angels tend to develop a motherly bond when nursing babies, especially when the babies are theirs the same way Super-Maidens do. The holy substance can also help infants help develop angelic traits such as wings to grant them the ability of natural flight and angelic magic they'll later develop in the future.
Multiversal Ocean
"In this ever expanding ocean of multiverse are endless wonders, indefinite adventures and eternal glories of probabilities just waiting to be discovered and I want to share them all with you"
― John Mercer to everyone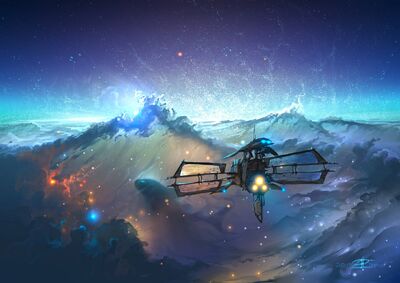 These breathtaking oceans are one of my most iconic and fundamental creations yet, these galactic waters are the pathway to anywhere and everywhere in my inner multiverse, everything from worlds, realms, realities, dreams, planes, dimensions, universes and domains linking all those locations, areas and everything directly to The Home Islands where all things thrives with infinite possibilities. And just like any endless ocean it can be traveled like one with highly advanced ships that me and everyone in my world has, these water are filled with absolute wonders, infinite excitement and endless adventures waiting to be explored.
Concept
"When John first made this multiverse; he based into an ocean because of the love he has for the sea and everyone came to love the idea of it not just because of its endless beauty but because of its infinite wonders."
― Islander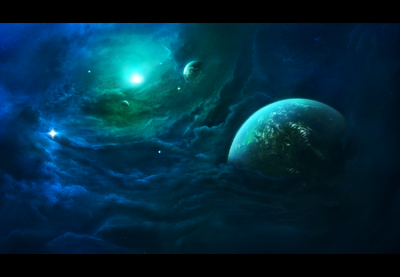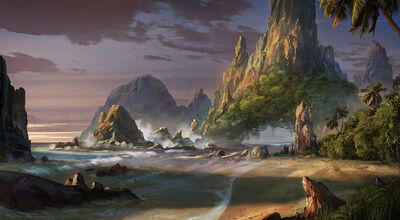 The concepts and principles to these oceans are both irrationally extraordinary and rationally similar to that of mundane oceans of earth only more universal rather then just normal seas. The oceans indefinitely expands throughout the infinite multiverse making oceanic connections to everything in every verse, which made the oceans unendingly rich with miracles.
The mundane principles of my oceans are fundamental for interactions. Worlds with oceans of their own can be interacted similar as that of earth, everyone can interact, swim and dive in the waters of their seas like any other ocean, as such anyone can have any kind of fun with their beaches like everyone else would and be more then anyone can expect.
The supernatural properties and quantities of my oceans and beaches can be used for anyone who wants to have a fun experiences. With these special potent properties, my the beaches, shores, tides and even the aquatic areas of "The Home Islands" very connected to the "Multiversal Oceans". And because of said connections, both my islands and ocean have perfect symbiosis that allows everything thrive harmoniously.
Just as it is fun to play around my beaches, their also very safe, nothing terrible ever happens or ever has to happen, making my shores the most safest place in my islands free from dangers even by its own standards. When people falls in my beaches they all fall in safely, even if someone accidentally falls on hard rock beach the waters regenerate the wounds, nullify pain and even resurrects any someone who isn't immortal and refreshes anyone who jumps in happily with sheer positive effects.
Endless Explorations
"Everyone loves to explore the Multiversal Ocean with pride. We all came to thrive in these endless waters and found more reason in being because of it. The beauty of this cosmos knows no end."
― John's Shipmate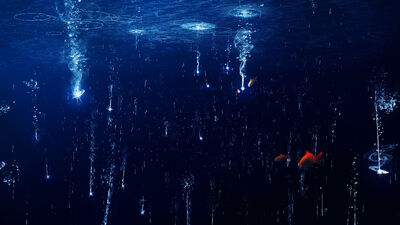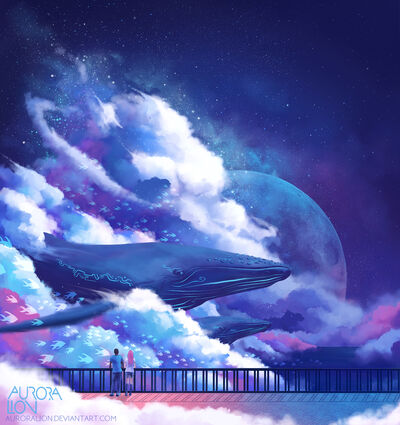 Every star in the ocean is a galaxy waiting to be explored and with every new world that me and my friends visit can ultimately be connected to my island home, making that much more easer to access for transportation so we can revisit old places whenever our hearts desire. All worlds that are connected to my islands can feed my islands with new possibilities that can benefit my hometown and my people newly formed advantages that can help expand our life's with adventures.
The exotic sight we see in our travels are extraordinary, the infinite beauties of my inner cosmos are born from my consciousness and subconscious nature and are proven far beyond even my own expectations. Many worlds that I've made can self-develop beautifully with many different contents and many worlds that manifested/evolved themselves by my subconsciousness have unexpected results that can prove adventurous for many.
With these never ending supply of worlds and universes to travel around on, everyone has a reason to explore the outer limits of my multiverse and see whatever possibilities that await them. We can see a great amount incredible sceneries, magnificent creatures, wondrous events, glorious dangers and infinitely so much more. We all thrives in these unending riches of my marvelous cosmos greatly and we all grew greatly with each new domain.
The expansions of my endless ocean can reach throughout ever corner of my multiverse, including the darkest corners to dangerous for just anyone who isn't truly powerful enough to travel on. Endless expansions can reach even to people's dreams where people can shortly have out of body experience, their minds can perfectly and safely travel to anywhere in the cosmos experiencing unique life changing events for the better then instantly returns to their lives.
With the aids of our ships anyone can define and analyze the most dangerous areas so that way no one would ever enter them without being ready. All ships have perfect systems for transportation, having suitable food, endless water and self-sustainable energy to continue on functional properly and without faults. Our ships are well advanced for any situation, regardless of what it is, cosmic storms, planets eaters or other forms we do not know.
Galactic Creatures
"The cosmic creatures on these waters are both dangerous and playful. They mostly play and care for with our children in the waters because they always radiate in the hearts of innocence, but if ever provoke beware they will strike back"
― Beast Tamer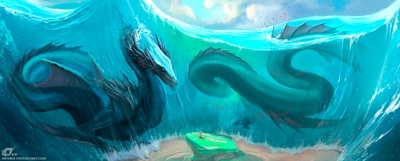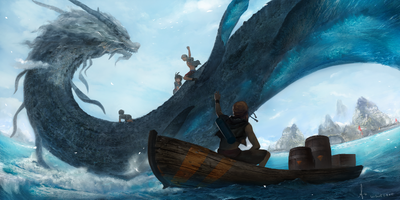 The Oceans are filled with exotic space matter/energy and galactic creatures/entities that can thrives in the ousters of space each capable of creation and destruction of their own class. These glorious and amazing features brings unimaginable forms of beauty and entities of untold powers, all these things belong to me by logic but I'm tend to share the wonders of my world.
Most of these beings are constructs from my memories and subconsciousness, remade manifestations of my past encounters with many celestial creatures of outside my dominions, each one having undying loyalties to me making them impossible to harm me or my friends. Most of these creatures are very peaceful by their own nature, but be warned should they ever be provoke by anyone, they will fight back, no different from a man provoking a lion or bear, consider yourself warned.
Some of these cosmic creatures feed of worlds, suns or cosmic energies, so for the ones that do, I created a space in my cosmos for each of them to feed of suitable yet lifeless planet, suns rich with energy and cosmic nebulas endlessly so they'll never have to starve. Most of them join us for adventures for their need for friendship and acceptance, so me and my crew let them come and bond with them, making new friends to join the fun and because of their incredible powers they aid us against the most dangerous of threats.
Most of these cosmic creatures that don't feed of stars, some are naturally self-sustainable and cheerful beings, they play around with my people on the beaches and in the skies of my home. Everyone loves playing around with them especially with the most playful ones on our shores and the all love spend time with the people of the island, many forms of cosmic creatures are playful because a lot of them came to love humans around here.
Hangout Areas
"Everyone socializes happily on these beaches. Everyone is free from trouble and worries. And everyone can have as many friends to hang with or be as alone anyone needs to be."
― John's Beach friend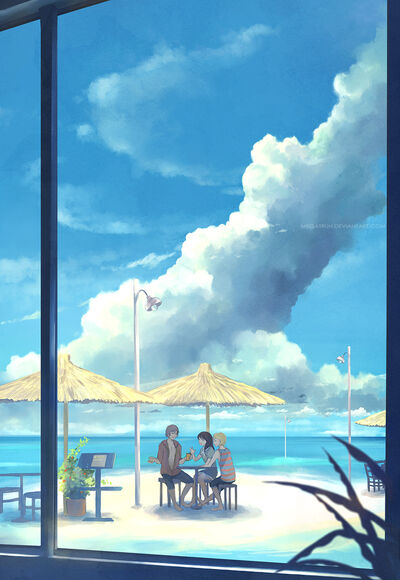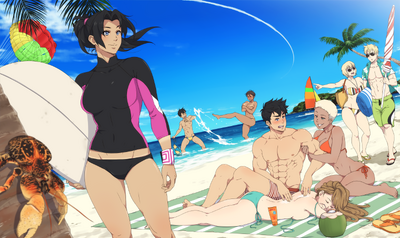 All my friends have the most fun in the beach, I always join them for the fun, sometime when it's just to relax, chill out and escape my problems in being a hero for the fun of it, even I need time for myself two. My friends always invite me join many events, parties or just to explore around the beach, mostly just to give me reasons to join in their adventures in the other islands in many different beaches with incredible and exotic sites beyond imagination.
Their are a lot of hangout areas around the beaches to most enjoy life, he everyone can socialize with each other happily and without worry of negativity what so ever, we all interact with anyone and make new friends from many areas of my multiverse. The areas are filled with boogaloos, restaurants and fun activities for everyone to enjoy the beaches in comfort and satisfaction, everything in the beach is free and full of room for everyone and without the existence of money no one will ever have to worry about expensive.
When we go to the beach many of us go in groups because we all love to share each company we all have lots fun here, we surf, we party and so on, we all have all kinds of activities together happily. Some of us prefer to be alone in the beat, the comfort in being alone can be personally liberating, sometime I go on my own there and here traveling through the oceans to see what's out their.
Many of us who had been through these beaches always feel refreshed in life making us feel great and refilled in life making us highly actives in physical activities to keep us going so we can all continue on in life. We all love to spend our time during in the beach and all it's riches in wonders it has, everyone loves exploring through it happily to see what else my multiverse has to offer and anyone who does is satisfy with the results of their explorations.
Wild Beach Parties
"The parties on these island beaches are insane and we Super-Maiden love to join in as much as he can to show the Islanders how to party like and mean it, especially when we use our magic and tits."
― Super-Maiden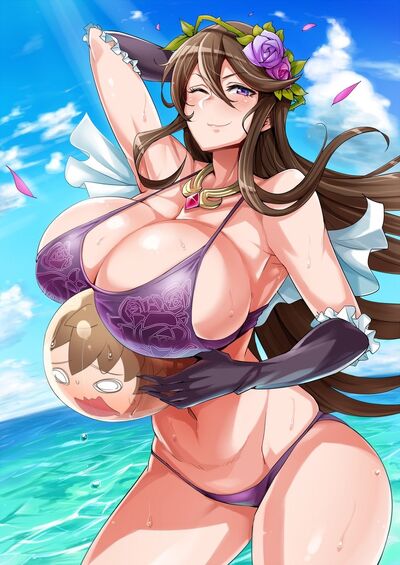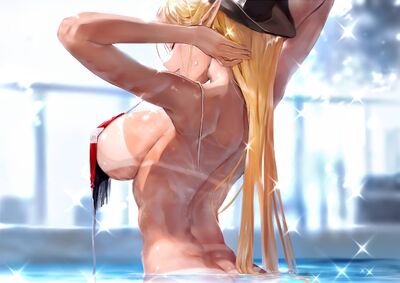 Everyone in my islands loves having wild hedonistic beach parties endlessly for pure fun of every kind, especially when the citizens from "Anael's Territory" come to visit us, when they come that's when the real fun begins.
When they party they mean it, Anael's people are extremely hormonic party animal and when her female members begins to remove their bikinis to expose their naked bodies for pleasing physical liberating experiences is where the real fun begins. When Super-Maidens begin to use their magic to support the parties, augment sensations and share their experiences with others to the point where everyone goes wild with them. All the Super-Maiden love party to part around in my islands mostly because it's apart of their nature to be free spirited and wild hearted in life, they'll party like theirs no tomorrow and have no regrets in how they do it.
Anael loves to host the parties on my beaches when she visits, so much that me and everyone else voted her to be "The Beach Party Queen", when she makes parties, she makes them insane adult level parties, with her everyone has the bests days of their lives and fantasies made real. Ever since she spent time on many worlds in our adventures, she always tends to visit many clubs and parties to have as much fun as she can, every time she party she learns from them to get experience on how to make the best parties in my world.
She and I both bring endless drinks and food for everyone, she helps us pick the right music and so on, I help set the scenery, the right areas to best party that everyone loves and making best kind of weather set mention. Almost everyone expects me to join in especially Anael's people and I always love to join the parties and share the experience with everyone, but theirs a point where they had enough, so so I just relax peacefully.
Carefree and Ecstatic Experiences
"When John and I go to the beaches we always explore together and find new places for us to make love and cuddle together, just like many couple like us. These waters have a powerful impact on emotions that anyone can indulge in and live without care and full of otherworldly experiences"
― Anael Daystar
Anyone can have a carefree lifestyle around my beaches and everyone can have a life full of bliss, joy and intimacy with each other, loving couples here spend their times to just enjoy their time together in absolute love and sexual ecstasy of their homes to just simply be happy in their fantasies of love made real. Many couples who befriended me and Anael's invites us in their times of passion for them to share because of our open relationship just as Anael and I invite them, through our connections we all tend to expand our passions with each other especially in these waters.
I spend most of my time near the waterfalls and in caves where waters of the oceans flows through so beautifully, there I can be alone and experience the connections the Multiversal Oceans freely. In these caves and waterfall the the flow of my oceans can connect to the cosmos and everyone who baths in them can experience semi out of body experience, which I find rather relaxing and freeing.
Anael and I both love to go to our favorite areas of beaches, to spend our time to be together alone, especially in our under the pure clean waters of the ocean where we kiss and make love under, we love being romantic that way. Being together alone where we can be intimate together is always the best moments of our lives, me feeling her beautiful soft skin, her happily wrapping her arms around me and transcending happily into cosmos escaping the troubles of everything.
Many loving couples can use my oceans to embrace each other in their arms and use the ocean to experience aquatic pleasures and sceneries that augment the joys of everyones visual and physical excitements. Sometimes Anael and I even invited many members of our love pod to join us in the experience especially when mostly many of them feel lonely.
Here we all express our love so greatly and romantically most mundane couples would get jealous of, especially when we have such ecstasy when we have our time together in the ocean. The sunshine so brightly under the water we can see every so clean and pure, the waters all around us tingles in our skins, our scene of touch advance to the point where we feels each other's skins with pleasurable sensitivity.
Hordes of Friendship
"My summons are infinitely so much more then just creations and manifestations born from my world made to do my bidding, their my best friends and families as such they all mean more to me no matter how small or big they are."
― John's love for his summons
At first I never needed to any assistance in battles because I could always took care of myself and mostly because I never wanted to see my friends getting hurt in my battles, but because I've fighting alone for so long, I've always felt loneliness especially in the most cruelest fates I had to endure. Because of that so many of my summons and creations couldn't bare to see me suffer and struggle so the desperately on my own. Eventually they couldn't no longer bare to see me suffer alone so they spoke and beg me to let them help and support me as any true friend would, from their love and friendship I realized that just because I'm powerful doesn't mean I have to do everything on my own, so I forever accepted them all in my life of endless adventures.
Thanks to my infinite inner multiverse, I possess boundless dimensions, existences and realities of infinite probabilities within myself, from which they can summon absolutely anything I want at will, ideally to every specifications for absolutely anything needed. I can summon any living object/entity, with any traits and abilities of any level I see fit to help serve, assist, aid and guard me for any situations needed, each one having their own source of powers and design to better fulfill their purpose within and outside of me.
Each of these entities assist in a great deal as advisers, guardians or power-sources that can enter a state of symbiosis with me to empower each other in the most dangerous battles and if their ever slayed they'll just return back in my inner world instead. Every entity is exceptionally unique or very common, they all have their own existence born from my multiverse/creativity or copied entity from other realities/imaginations. They all play a great role in my inner worlds good or bad alike and each one is willing to emerge into another existences to assist me proudly.
Many of my summons tend to involve beautiful women do to my innate attraction to them, each one being strong and capable allies/friends to assist me in times of need by conscious or subconscious cause. Even Anael send her own creations in her place to aid me because she can intuitively sense when I struggles and many of them prove potent companions in many of my endless journeys. With the aid and assistance of all my friends I have accomplished greatly and easily because of their help, many of them develop strong and sexually/romantic bond with me because of our adventures.
All my summons share an absolute and unbreakable loyalty towards me, being fundamentally incapable of disobeying my orders or turning against me. These meta summons help and saved me in the most dire struggles and conflicts that where far to great even for me to handle on my own; especially internal struggles. Each summons greatly appreciates, cares and respects me because they all come from within me and each and everyone of them became my best friends.
Spoils of Adventures
I've made and collected a lot of things through out my eternal years, from items, weapons, armor and really awesome stuff. Most of this these things really helped me go through serious situations in my adventures, physical, mental, emotional and spiritual struggles. My most favorite of creations where ultimately constructed by my infinite pool of knowledge and power, just as mush as my favorites of collections came from the adventures worth remembering forever.
Each thing I bring from others worlds are either cursed, blessed or other, I mostly take the most dangerous non living of items and locked them away eternally so no one would ever again fall to its corrupting and destructive power plunge it into a dead world to corrupt to be saved that cursed item can destroy for the better, while the blessed instruments I keep to maintain and use to help others in need of a hero/savior or pass on to those of greater need for it then me and a potential savior of their world.
And with all the adventure yet to come, I'll still keep on collecting and make new things for fun and memories. With each new adventures come awesome new stuff most people would kill for, and I mean that literally. Luckily I always keep all of my stuff inside the most secure areas my inner multiverse, a hall of rooms where I can storage everything that's mine, so no one can steal them from me and everything can be safe from. I made many storage rooms everything from arsenals, souvenirs, etc, each one is well organized and perfectly safe for everyone who wants to look inside, no one can use the weapons unless I say so, if anything brakes it'll reassemble itself, and if anyone excellently gets lock inside their automatically teleported outside the room.
Ship
I call my ship the "Star Gazer" a highly adaptable-technomagical ship with nearly similar to the mystical mechanics ships of the Home Islands, but only more advance do to my personal designs. I use the gazer to travel to the farthest reaches of the outer multiverse that's beyond my reach, just as much as I use her to travel my inner multiverse with the most advanced technology for interstellar traveling. I named my ship the Star Gazer in honor of humanity's dream of traveling the stars they gazed upon since the beginning of human history.
The day I decided to create the most advance ship I could make to explore the infinite seas of the skies, space and so much more, was the same day I choose to live up to my inner explorer. Even tho I've can mostly travel throughout the infinite multiverse by teleportation it also meant losing the fun in traveling the infinite stars of the cosmos and because a lot of my friends wanted to join me in my outer adventures. This way when I travel, I can also experience the wonders of infinite life every universe has to offer, every star, galaxy, planet and more.
My ship has highly adaptable technology, capable of attending specific needs and sustainment to support my crews and friends with everlasting air, clean water and good food for everyone and everything in my ship. Everything in my ship is highly state of the art, all the rooms are comfortable, everyone has access to all kind of entertainment and everything is self sustainable. With these kind of technomagical advances anything is possible in my ship, making it the ultimate interstellar traveling ship to have ever been created.
A.I. Transfer System - I can transfer the human A.I. System from my phone into my ship so it can have the same perfect synergistic bonding system, making me in tune to my ship by forming a synergistic unit with the Star Gazer. Both me and the A.I. can both command the Star Gazer at will, while the A.I. has internal control through cyberspace having flawless control with the mechanics in them, while I have external command over my ship as her captain with absolutelordship over cyberspace and perfect arcane understanding over the mystical qualities my ship has that the A.I. has no understanding of do to her artificial and rational thinking and behavior.
Defense Mechanism - My ship is specifically programmed with a defense mechanism that ultimately grants the most advance protection sequences need to keep my ship safe from any internal and external threats. With the aid of technomagical fusion my ship can have an intuition of many essential defense and safety protocols everywhere around my ship and everything within it.
Magi-Tech Systems - My ship has a magi-tech system that can combine magic and technology in various but limited ways and to help my ship prosper and function perfectly without flaws, this made my ship highly adaptable in many situations. Without me it has fair limited form of technomagical applications to aid my ship prosper independently, but with me as a master of technomagic my ship can become an extremely powerful. With this kind of advanced infuse technology with magic, my ship can grant many amazing wonders for anyone in my ship.
Subspace Drive - The Subspace Drive is the cornerstone for the traveling system of my ship, which grants powerful teleportation and hyperspace traveling. This tech allows my ship to travel through shortcut by advance teleportation and incredible reaches by occupying the target location with faster then light travel. Because subspace is an integral to normal space,my ship can also travel through alternate timelines, dimensions and even all the realities in the far reaches of the cosmos by utilizing the extra dimensional space as an intermediate tunnel of sorts, or remain inside the upper plane to serve as a safe pocket dimension haven of sorts, even using it as a storage space.
Weapon Arsenal - For any individual men Eber of my crew my ship contains a massive technomagical weapons arsenal that can provide everyone in my ship any kind of of suitable weapons and items necessary for any situation needed. The amount of weapons and items needed is endless and summonable, and by having such as system any member of my crew can gain access to any kind of weapons that they are able to use for the right situation.
Armory
I've always prefer to use my hands in battle it's more admirable that way for me, but in truth even I saw the value in the use of weaponry and armor, especially advanced versions of them. My armory are contain numerous of highly advance weapons of all kinds and respectively traditional weapons and tools such as daggers, swords, firearm, etc, to honor the historical struggles that humanity deserve to be remembered. Nearly all my weapons are highly adaptive, magical, scientific, and potentially any known source of power worth using and imbued my most powerful of weapons, armors, etc.
Weapons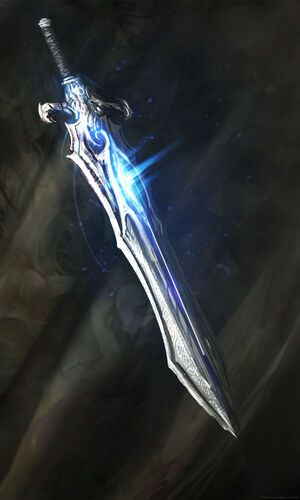 The Sword Of New Dawn - This highly advanced mixture of magic and science, is my most prized and most powerful weapon of all. A this blade of power was a creation born by the strength and ambition of heart and imbued with magical properties and technological superiority. This super weapon was forge by my very hands, and thanks to my meta crafting skills I created it without flaws.
Armors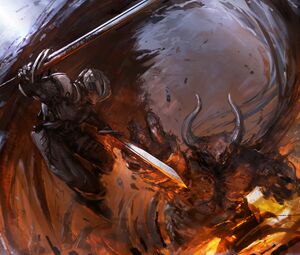 Armor of First Dawn - The Armor of First Dawn is a technomagical symbiotic armor made of the same substance and essence that ultimately comes from the Sword of New Dawn which serves as its defensive counterpart for physical protection in battle. Thanks with its techomagical application it became a very useful against the most powerful of opponent I had faced regardless of their nature otherworldly or otherwise and because it's made of the same essence of New Dawn it is bound to me.
Items
I've made and collected an array of miscellaneous items for a multitude of activities and situations such as tools for to make or fixing, advance devices to use, potions for experimentation and support, mystical relics and endless items with powerful properties to use.
Users possess an array of miscellaneous items, usually a set of equipment related to a particular activities: protections, tools, devices, potions, relics and various items of power. They usually hold special properties allowing their user to successfully face various situations, and well-prepared users may be able to overcome virtually any challenge by combining the appropriate items to their own skills.
Main Device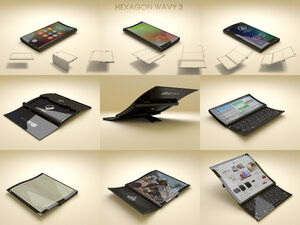 Super-Phone - My Super-Phone is the most advanced technomagical mobile device ever created, it can be use to achieve a wide variety of incredible effects related to supernatural, technological, digital and reality alternation applications. My phone possess an arsenal of highly of application and multi-shifting advancement that can that can forms from phone, tablet, digital watch, etc and empathic-symbiotic A.I. sentient system that allows it to be completely resistant to anyone who isn't me to use it and those I trust most. I mostly use this to help channel my cyber transcendent based powers and the impact it has on reality.
Theme Collection
John's Song
Lifestyle
Battle Theme
Anael's Song
Homestead