Name: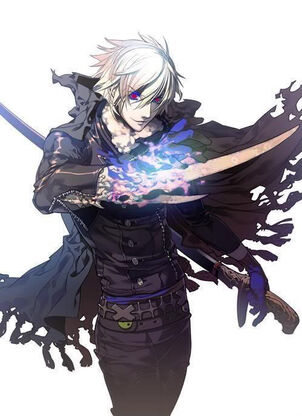 Clouxonu 
Age:
Unknown
Species:
Demon
Theme:
The Silmarilion - Music of The Ainur
Powers:
Unknown.
Quotes:
"This city doesn't like us? Let's make some noise... Shall we?"
"HA! You honestly believe you can beat me? Oh- you're nothing but a simple candle who's lost it's flame. You're weak.."
"I've heard rumors about you... they say you're "the one".. But I see now. You're nothing. And to think that I came here... FOR A FIGHT AGAINST YOU!"
Origin:           
Clouxonu is one of the original demons. He was one of the few that supported Lucifer when he was sent to Hell. The only other thing that is known is that he is one to be feared.
                                                                                          '