Name - The First God Sleeping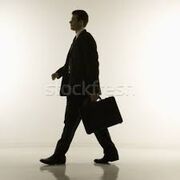 Powers - Reality Dreaming (unknowingly) Alignment: neutral (even wanting to be good is responsible for most bad events) Occupation: Dreaming History: When the world was created by Alpha (supreme god), who created the base universe, and then he made three Big Bangs, creating a 5 dimension, the dream world and the white demension in demension dream came three gods the first a child which was trapped in dreaming forever changing the dimençõa dream, then the Second God sleeping the representative of endless sleep (death) imprisoned in a thought in her mind could not change both the universe diminishing his powers considerably but sometimes can break that barrier.
Ad blocker interference detected!
Wikia is a free-to-use site that makes money from advertising. We have a modified experience for viewers using ad blockers

Wikia is not accessible if you've made further modifications. Remove the custom ad blocker rule(s) and the page will load as expected.