Top 10 Transformations you would like to have
Comments

0
Add and Vote, a transformation you would like to have.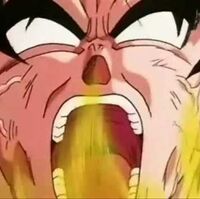 Super Sayian

2
votes

Vampire

1
vote

Ghost (something like Danny phantom)

1
vote

Hulk

0
votes

Werewolf

0
votes

Metal body

0
votes

Human torch

0
votes

Ice body

0
votes

Shapeshift into any animal

0
votes

Shapeshift into any human being

0
votes

Spiked body

0
votes

Transform into a dragon

0
votes
Create Your Own Top Ten
Create a list
Ad blocker interference detected!
Wikia is a free-to-use site that makes money from advertising. We have a modified experience for viewers using ad blockers

Wikia is not accessible if you've made further modifications. Remove the custom ad blocker rule(s) and the page will load as expected.