The power to utilize telekinesis in combination of physical combat. Sub-power of Tactile Telekinesis. Technique of Telekinesis. Variation of Psionic Combat.
Also Called
Edit
Psychokinetic Combat/Fighting
Telekinetic Fighting
Capabilities
Edit
The user can utilize telekinesis in combination of physical combat, pushing/pulling, moving/lifting objects/people for attack and/or defense, etc.
Applications
Edit
Associations
Edit
Known Users
Edit
Prue Halliwell (Charmed)
Billie Jenkins (Charmed)
Miss Martian (DC)
Nathan Grey (Marvel)
Nathan Summers (Marvel)
Rachel Summers (Marvel)
Psylocke (Marvel)
Kenshi (Mortal Kombat)
Ermac (Mortal Kombat)
Myuu (Myuu & I)
Orochimaru (Naruto); via Sword of Kusanagi
Silver (Sonic the Hedgehog)
Force Users (Star Wars)
Nox Decious (Stupid Mario Brothers)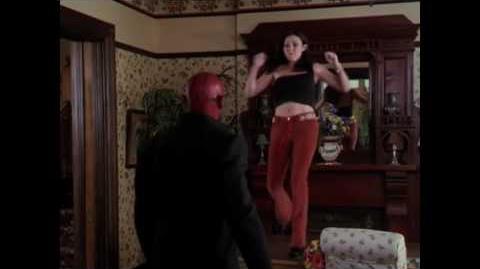 Ad blocker interference detected!
Wikia is a free-to-use site that makes money from advertising. We have a modified experience for viewers using ad blockers

Wikia is not accessible if you've made further modifications. Remove the custom ad blocker rule(s) and the page will load as expected.