The power to utilize telekinesis in combination of physical combat. Sub-power of Tactile Telekinesis. Technique of Telekinesis. Variation of Psionic Combat.
Also Called
Psychokinetic Combat/Fighting
Telekinetic Fighting
Capabilities
The user can utilize telekinesis in combination of physical combat, pushing/pulling moving/lifting objects/people for attack and/or defense, etc.
Applications
Associations
Known Users
Silver (Sonic the Hedgehog)
Kenshi (Mortal Kombat)
Ermac (Mortal Kombat)
Prue Halliwell (Charmed)
Billie Jenkins (Charmed)
Nathan Grey (Marvel)
Orochimaru (Naruto); via Sword of Kusanagi
Myuu (Myuu & I)
Nathan Summers (Marvel)
Nox Decious (Stupid Mario Brothers)
Rachel Summers (Marvel)
Miss Martian (DC)
Force Users (Star Wars)
Video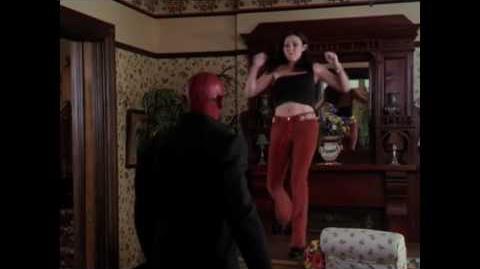 Ad blocker interference detected!
Wikia is a free-to-use site that makes money from advertising. We have a modified experience for viewers using ad blockers

Wikia is not accessible if you've made further modifications. Remove the custom ad blocker rule(s) and the page will load as expected.