The ability to create sonic booms. Sub-power of Sound Attacks, variation of Sound Wave Generation.
Also Called
Sonic Boom Creation
Sound Barrier Breaking
Capabilities
The user can break the sound barrier, creating sonic booms that can cause severe internal and/or external damage on objects and beings.
Associations
Limitations
Area effect and affects all present.
Known Users
Astrodactyl (Ben 10: Omniverse)
Yuuki Tenpouin (Code: Breaker)
The Flash (DC Comics)
Superman (DC Comics)
Martians (DC Comics)
Invoker (Dota 2)
Nathan (Heroes)
Thunderdrum (How to Train your Dragon)
Weasel and Baboon (I am Weasel)
Medaka Kurokami (Medaka Box)
Rainbow Dash (My Little Pony: Friendship is Magic)
Pokemon using Sonic Boom (Pokemon)
Starla (Regular Show)
Coach Boom (Sky High)
Sonic the Hedgehog (Sonic the Hedgehog)
Charlie (Street Fighter)
Guile (Street Fighter)
Seth (Street Fighter)
Shirley Yeager (Strike Witches)
Majestros (Wildstorm Comics)
Known Objects
The Darkness Guns (The Darkness)
Gallery
Video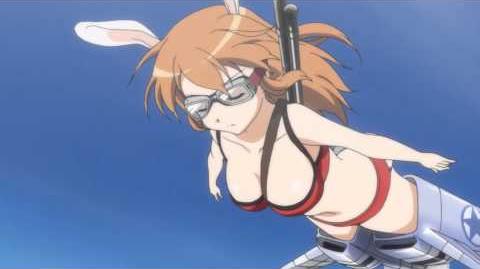 Ad blocker interference detected!
Wikia is a free-to-use site that makes money from advertising. We have a modified experience for viewers using ad blockers

Wikia is not accessible if you've made further modifications. Remove the custom ad blocker rule(s) and the page will load as expected.