The power to cause other beings to fall asleep. Sub-power of Sleep Manipulation. Variation of Mental Inducement. Not to be confused with Sedative Inducement.
Also Called
Sleep Induction
The Sleeping Curse/Spell
Capabilities
User can cause organisms to fall asleep, whether instantaneously or more naturally.
Associations
Limitations
Users of Psychic Shield are either immune or highly resistant.
Beings that don't sleep are immune.
Like normal sleep, may only be temporary.
Known Users
See Also: Forced Sleep and Instant Sedation.
Comics/Cartoons
Jean Grey (Marvel Comics)
Emma Frost (Marvel Comics)
The Sandman (Marvel 1602)
Patient Zero (Generator Rex)
Dream (The Sandman)
Piff (Winx Club)
Experiment 360 "Drowsy" (Lilo & Stitch)
Dark Danny (Danny Phantom)
Swampfire (Ben 10: Alien Force/Ultimate Alien)
Undergrowth (Danny Phantom)
Nocturne (Danny Phantom)
Martian Manhunter (DC Comics)
Miss Martian (DC Comics)
Black Canary (DC Comics)
Inspector Gadget (Inspector Gadget)
Sandman (Rise of the Guardians)
Pesky Dust (Ben 10)
Slyren (Slugterra)
Kaa (The Jungle Book); via Hypnosis
Enrico Pucci (Jojo's Bizarre Adventure Part 6: Stone Ocean); via Whitesnake
Jean Pierre Polnareff (Jojo's Bizarre Adventure Part 5: Vento Aureo); via Silver Chariot Requiem
Anime/Manga
Eriol (Cardcaptor Sakura)
The Sleep Card (Cardcaptor Sakura)
Mirajane Strauss (Fairy Tail)
Mystogan (Fairy Tail)
Larcade Dragneel (Fairy Tail)
Sian (Rave Master)
Rem (Bobobo-bo Bo-bobo)
Hypnos (Saint Seiya)
Orphée (Saint Seiya)
Pajiramon (Digimon)
Master Roshi (Dragon Ball Z)
Brook (One Piece)
Bobbin (One Piece)
Pokemon who can use "Sing", "Sleep Powder", "Hypnosis", "Grass Whistle", "Spore", "Dark Void" or "Yawn" (Pokémon)
Rezo (Slayers)
Emi Yusa (Hataraku Maou-sama)
Aureolus Izzard (A Certain Magical Index)
Kaguya Ōtsutsuki (Naruto)
Himawari Uzumaki (Naruto)
Vincent Nightray (Pandora Hearts); via Dormouse
Belzei (Futari wa Pretty Cure)
Juna (Futari wa Pretty Cure)
Regine (Futari wa Pretty Cure)
Viblis (Futari wa Pretty Cure Max Heart)
Urganos (Futari wa Pretty Cure Max Heart)
Circulas (Futari wa Pretty Cure Max Heart)
Baldez (Futari wa Pretty Cure Max Heart)
Yawning Doll Monster (Nurse Witch Komugi-chan R)
Znake/Ivy of the Gangreen Gang (Powerpuff Girls Z)
Silver Chariot Requiem (JoJo's Bizarre Adventure)
Mythology/Folklore
Hypnos (Greek Mythology)
The Sandman (Folklore)
Film/Television
Rhinosnorus (Power Rangers Samurai)
Juliet Van Heusen (Wizards of Waverly Place)
Qui Gon Jinn (Star Wars)
Kylo Ren (Star Wars)
Magic Users (Harry Potter); via Spell Casting
The Source of All Evil (Charmed)
Savard (Charmed)
Hecate (Charmed)
Avatars (Charmed)
Bacarra (Charmed); via Spell Casting
Witches (Charmed); via Spell Casting
Sandmen (Charmed); via dream dust
Willow Rosenberg (Buffy the Vampire Slayer)
Amy Madison (Buffy the Vampire Slayer)
Duna (Ángel o Demonio)
Angels (Supernatural)
Somnibot (Power Rangers Zeo)
Maria (Chica Vampiro)
Essie Rachimova (Vampire High)
Benny Weir (My Babysitter's a Vampire); via Spell Casting
Siu May (Mermaid Got Married)
Maleficent (Maleficent)
Regina Mills/The Evil Queen (Once Upon a Time)
Maleficent (Once Upon a Time)
Mr. Gold (Once Upon a Time)
Bao-on (Ultraman Dyna)
Video Games
Princess Peach (Super Mario/Super Smash Bros.)
Baku (Yo-kai Watch)
Mages specializing in the Entropy tree (Dragon Age)
Sloth (Dragon Age)
Characters that can learn "Hypnosis" (Mother)
Sleep Dragon (Skylanders Trap Team 3Ds)
Dreamcatcher (Skylanders)
Alien Hypnos (Valkyrie Crusade)
Ana (Overwatch); via Sleep Dart
Literature
Magickinds (Arkwell Academy series); via the Sleeping Spell
The Wicked Witch of the West (The Wizard of Oz)
Known Objects
Maleficent's Spinning Wheel (Sleeping Beauty)
Poison Apple (Snow White)
Sleeping Curse (Once Upon a Time)
Sleeping Gas (Various)
Hand of Glory (European Folklore)
Proserpine's Box (Cupid and Psyche)
Proserpine's Box (Roman Mythology)
Sleeping Dust (Tooth Fairy)
Imo Gazer (Xiaolin Showdown)
The Red Book (Zatch Bell!)
Ranna (Old Kingdom Series)
Sleep Dart (Overwatch)
Gallery
Videos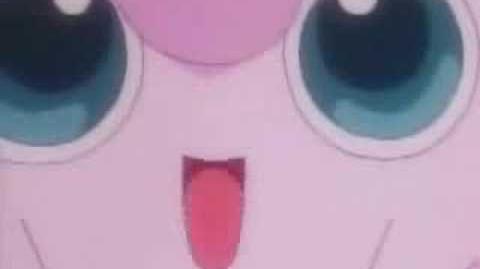 Ad blocker interference detected!
Wikia is a free-to-use site that makes money from advertising. We have a modified experience for viewers using ad blockers

Wikia is not accessible if you've made further modifications. Remove the custom ad blocker rule(s) and the page will load as expected.