The power to infuse the power of nature with one's physical combat. Technique of Nature Manipulation. Variation of Combat Merging.
Also Called
Edit
Capabilities
Edit
The user can infuse the forces of nature in their physical combat. Examples include using earth to augment strength, electricity to stimulate nerves, fire to make one's attacks create a lasting burn, lava to scorch enemies upon contact, etc.
Application
Edit
Variations
Edit
Associations
Edit
Limitations
Edit
Pollution-based abilities can weaken the user.
Like Nature Manipulation, a lack of environment (i.e. in an industrialized location) renders the user powerless.
Known Users
Edit
Aang (Avatar:The Last Airbender)
Avatars (Avatar: The Last Airbender)
Korra (The Legend Of Korra)
Ninja (Naruto)
Pokemon (Pokemon)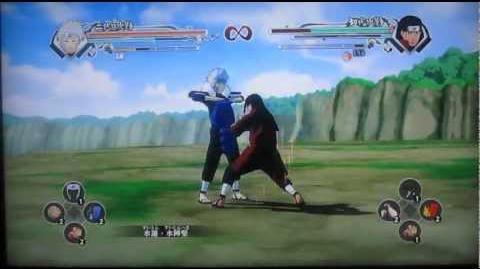 Ad blocker interference detected!
Wikia is a free-to-use site that makes money from advertising. We have a modified experience for viewers using ad blockers

Wikia is not accessible if you've made further modifications. Remove the custom ad blocker rule(s) and the page will load as expected.