The power to infuse ice/cold into objects (usually a weapon), beings or powers. Sub-power of Ice Attacks. Variation of Water Infusion.
Also Called
Blizzard Infusion
Cryo Infusion
Freeze Infusion
Frost Infusion
Snow Infusion
Sub-Zero Infusion
Capabilities
The user can infuse objects (usually a weapon), beings or powers with ice/cold, empowering and energizing them and allowing the user to manipulate their qualities and efficiency, causing the freezing sub-zero properties to damage and freeze almost anything.
Applications
Techniques
Associations
Limitations
Known Users
Kopaka (BIONICLE)
Vexen (Kingdom Hearts)
Keyblade Wielders (Kingdom Hearts)
Snow (Final Fantasy)
Various Characters (Final Fantasy)
Zane (Lego Ninjago: Masters of Spinjitzu)
Kratos (God of War series); via the Ice of Poseidon
Ice-type Pokémon (Pokémon)
Allen Rogarth (Infinity Vikings)
Weiss Schnee (RWBY)
Gallery
Videos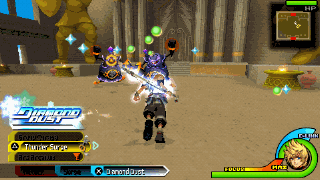 Ad blocker interference detected!
Wikia is a free-to-use site that makes money from advertising. We have a modified experience for viewers using ad blockers

Wikia is not accessible if you've made further modifications. Remove the custom ad blocker rule(s) and the page will load as expected.