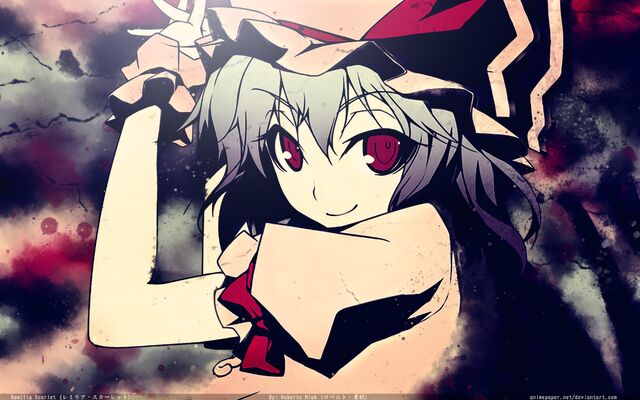 Appears on these pages

of
The power to perceive and affect fate/destiny concerning people and events. Opposite to Freedom...

"We are the Shinjin and won't come second to anyone. You can't touch them and you can't touch...
File history
Click on a date/time to view the file as it appeared at that time.
Date/Time
Thumbnail
Dimensions
User
Comment
current
02:43, September 27, 2016
1,920 × 1,200

(457 KB)

Elione-Arisu (Talk | contribs)
03:38, May 17, 2016
1,920 × 1,080

(269 KB)

Anarky17 (Talk | contribs)
02:55, May 7, 2016
1,024 × 768

(116 KB)

Addikhabbo (Talk | contribs)
03:27, February 5, 2016
320 × 520

(34 KB)

Telekinetic 123 (Talk | contribs)
09:16, January 6, 2016
650 × 1,009

(231 KB)

Addikhabbo (Talk | contribs)
03:50, December 18, 2015
610 × 350

(59 KB)

Marionguyen113 (Talk | contribs)
03:49, December 18, 2015
640 × 520

(30 KB)

Marionguyen113 (Talk | contribs)
15:46, September 28, 2015
250 × 140

(11 KB)

Marionguyen113 (Talk | contribs)
06:08, September 8, 2015
375 × 284

(31 KB)

Steeler Warrior 1992 (Talk | contribs)
04:57, August 22, 2015
1,920 × 1,080

(255 KB)

Steeler Warrior 1992 (Talk | contribs)
07:59, August 15, 2015
1,024 × 768

(86 KB)

Steeler Warrior 1992 (Talk | contribs)
07:55, August 15, 2015
375 × 284

(31 KB)

Steeler Warrior 1992 (Talk | contribs)
07:55, August 15, 2015
525 × 450

(64 KB)

Steeler Warrior 1992 (Talk | contribs)
03:41, August 15, 2015
1,024 × 768

(86 KB)

Steeler Warrior 1992 (Talk | contribs)
03:39, August 15, 2015
375 × 284

(30 KB)

Steeler Warrior 1992 (Talk | contribs)
03:39, August 15, 2015
250 × 158

(21 KB)

Steeler Warrior 1992 (Talk | contribs)
03:03, August 4, 2015
358 × 353

(26 KB)

DemoIceman (Talk | contribs)
02:42, August 4, 2015
400 × 500

(101 KB)

DemoIceman (Talk | contribs)
21:53, June 18, 2015
400 × 267

(25 KB)

Inter kid (Talk | contribs)
21:43, June 5, 2015
185 × 148

(11 KB)

Master Manipulator (Talk | contribs)
21:12, June 5, 2015
2,048 × 1,536

(341 KB)

Master Manipulator (Talk | contribs)
17:42, June 5, 2015
150 × 150

(4 KB)

Master Manipulator (Talk | contribs)
17:35, June 5, 2015
280 × 178

(17 KB)

Master Manipulator (Talk | contribs)
17:30, June 5, 2015
256 × 192

(19 KB)

Master Manipulator (Talk | contribs)
17:20, June 5, 2015
250 × 200

(15 KB)

Master Manipulator (Talk | contribs)
17:14, June 5, 2015
120 × 68

(7 KB)

Master Manipulator (Talk | contribs)
17:12, June 5, 2015
421 × 303

(29 KB)

Master Manipulator (Talk | contribs)
17:09, June 5, 2015
120 × 67

(4 KB)

Master Manipulator (Talk | contribs)
18:09, May 18, 2015
2,048 × 1,536

(260 KB)

Master Manipulator (Talk | contribs)
01:16, May 16, 2015
180 × 142

(10 KB)

Master Manipulator (Talk | contribs)
01:14, May 16, 2015
180 × 142

(10 KB)

Master Manipulator (Talk | contribs)
03:12, May 13, 2015
421 × 600

(56 KB)

CNBA3 (Talk | contribs)
Metadata