The power to manipulate the weather with one's emotions. Variation of Empathic Element Manipulation and Weather Manipulation.
Also Called
Empathic-Meteorokinesis
Empathic Weather Control
Emotional Weather Manipulation
Capabilities
The weather is tied to the user's emotions. (i.e, clear and sunny when happy, stormy when angered, raining when sad) This power can be dangerous if the user is not careful with handling their feelings.
Applications
All the capabilities of Weather Manipulation limited to certain moods or emotions:
Associations
Limitations
User may not be aware they possess this power.
May be constantly active.
May be unable to control their feelings
Known Users
Marion Caldwell (Haven)
Alice Shaw (Heroes)
Isis (DC Comics)
Storm (Marvel)
Danny Phantom (Danny Phantom); after absorbing weather controlling abilities from Vortex
Trina (Grojband)
Hannah Panahon (Wansapanataym Episode 79)
Milly Bertenburger (Kid vs. Kat); after gaining Telekinesis
Yota (Naruto)
Laura Vasquez (Men in Black II)
The Goddess of Earth (Charmed)
Hiyori Kazane (Sora No Otoshimono); manga only
Gallery
Videos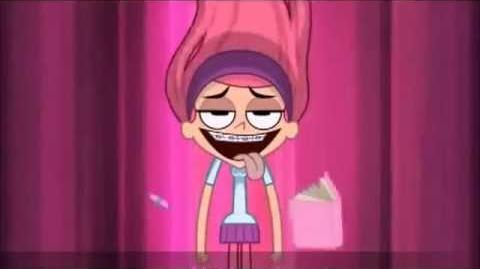 Ad blocker interference detected!
Wikia is a free-to-use site that makes money from advertising. We have a modified experience for viewers using ad blockers

Wikia is not accessible if you've made further modifications. Remove the custom ad blocker rule(s) and the page will load as expected.