Emotion Manipulation
Comments

68
3,822pages on
this wiki
Emotion Manipulation

Johan Liebert (Monster) can manipulate a persons emotions.

Power/Ability to:

Manipulate emotions
The ability to
control the emotions of others
.
Also Called
Edit
Advanced Empathy
Emotion Control
Emotional Control
Emotional Manipulation
Empathic Control
Empathic Manipulation
Induced Empathy
Pathokinesis
Capabilities
Edit
Users can cause targets to feel uptight, scared, happy or relaxed: similar to Mind Control because it does influence thought process, but in a different manner, Mind Controllers are able to change people's thoughts, Emotion Manipulators are able to change the way someone perceives a thought. This versatile power may be used to make friends as a manner of Social Cloaking, or to enliven slacking allies. Potent emotions like love and loathing are more difficult to induce, but can be extremely useful. May be able to cause targets to laugh or cry uncontrollably, or may alter one's ability to feel any emotion.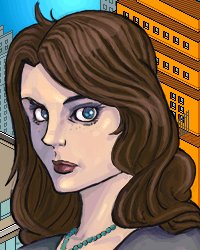 Applications
Edit
Techniques
Edit
Anxiety: Cause someone to feel anxious, intimidated, even frightened.
Excitement: Inflict a sense of excitement in order to inspirit someone.
Serenity: Induce a sense of calm so strong it can even sedate someone.
Variations
Edit
Associations
Edit
Limitations
Edit
User may only be able to effect one target at a time.
User may need to have contact with target to manipulate them.
User may have a limit on how much emotion one target may carry.
User may need to feel an emotion to give it.
Some applications may cause emotional backlash.
User may require absorbing the emotion they replace.
User may or may not be limited to specific emotions.
User are prone to headache when they have to increase the ability for too long
Require training to reduce chances of any side-effects and keep their emotion in check.
Users of Apathy are immune
Known Users
Edit
Poison Ivy (Batman)
Jasper Hale (Twilight)
Aphrodite (DC Comic)
Morgan Harvey (Heroes)
Dracula (Vampire Legends)
Syn Anders (Heroes)
Joseph Sullivan (Heroes)
Raven (DC Comics)
Aphrodite (Class of the Titans)
Guillame (Heroes)
Walter (Johhny and the Bomb)
Zombozo (Ben 10)
Jasmine (Angel)
Aphrodite (Xenaverse)
Clyde Langer (Sarah Jane Adventures)
Parsee Mizuhashi (Touhou Project)
Ricardo Silva (Heroes)
Mesprit (Pokemon); if touched, all emotions will be drained within three days
Brook (One Piece)
Vanitas (Kingdom Hearts: Birth By Sleep)
Phoebe Halliwell (Charmed)
Johan Liebert (Monster)
Delirium (Endless,DC/Vertigo)
Emma de Lauro (Mutant X)
Tele-Empaths (Mutant X)
Asura (Soul Eater); Increases insanity specifically
Stacy-X (Marvel)
Laurie Collins (Marvel)
Taryn Varwig (Olympic Dames)
Puppetman (Wild Cards)
Nick Lane (Fringe)
Him (Powerpuff Girls)
Ms. Sharpe (Curse Workers)
Confessors (Legend of the Seeker); limited to Love.
Danielle Rosen (Alphas)
C.C.'s (Code Geass); original geas was to make everyone love her.
Vampires (True Blood)
Terumi Yuuki/Hazama via his Nox Nyctores: Ouroboros (BlazeBlu)
Luna (Marvel)
The Dragonborn (Skyrim); via Illusion Magic
The Mule (Asimov's Foundation series)
X.A.N.A (Code Lyoko); toys with the lyoko warriors for his act of favor.
Holiday Brandon (Shadow Falls)
Derek Lakes (Shadow Falls)
Kylie Galen (Shadow Falls)
Faes and fae-chameleons (Shadow Falls)