The power to create electrical arcs. Sub-power of Electricity Attacks.
Also Called
Arc Lightning
Electrical Arc Projection
Tesla Coil Projection
Capabilities
Users of this ability can discharge streams of electricity in the form of arc-strands, or single arcs that resemble lightning bolts, that can be used to attack their opponents with deadly current or be used to weld.
Applications
Associations
Known Users
Thor (A Certain Magical Index)
Darkside Users (Star Wars)
Luke Skywalker (Star Wars)
Star Killer (Stars Wars: The Force Unleashed)
The Silent (Doctor Who)
Barry Allen/The Flash (DC Comics)
Wally West/The Flash (DC Comics)
The Teenage Patient (Heroes); after absorbing electricity
Cole McGrath (Infamous)
Elle bishop (Heroes)
Willow Rosenberg (Buffy the Vampire Slayer)
Runmaru and Reka (Jibaku-kun: Twelve World Story)
Hayate and Thunder (Jibaku-kun: Twelve World Story)
Brennan Mulwray (Mutant X)
Sasuke Uchiha (Naruto)
Misaka Mikoto (Toaru Majutsu no Index)
Volgin (Metal Gear Solid 3)
Sandra (Los Protegidos)
Cymbal (Dragon Ball series)
Some Demons (Charmed)
Elders (Charmed)
Demitrius (Charmed)
Volt (Tales of Symphonia)
Gallery
Video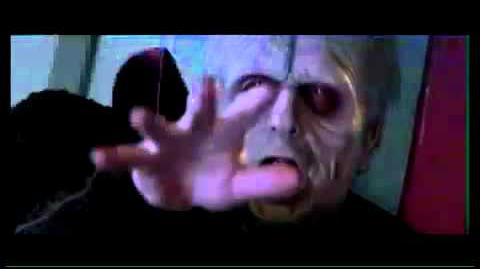 Ad blocker interference detected!
Wikia is a free-to-use site that makes money from advertising. We have a modified experience for viewers using ad blockers

Wikia is not accessible if you've made further modifications. Remove the custom ad blocker rule(s) and the page will load as expected.