The power to fuse dance and physical combat. Technique of Dance Manipulation.
Also Called
Capabilities
The user can infuse dance in their physical attacks, having the ability to move from one attack to the next effortlessly while being graceful and elegant. The user can dodge attacks easily and execute combat with little problem.
Applications
Associations
Known Users
See Also: Dance Battler and Capoeira.
Cartoons
Stan Smith (American Dad!)
Pearl (Steven Universe)
Garnet (Steven Universe)
Film
Balthazar Bratt (Despicable Me 3)
Live Action TV
Ryuutaros (Kamen Rider Den-O)
Oliver (Mighty Med)
Skylar Storm (Mighty Med)
Zack Taylor (Mighty Morphin Power Rangers)
Manga/Anime
Kaien Shiba (Bleach)
Bentham Mr. 2 Bon Kurei (One Piece)
Aoshi Shinomori (Rurouni Kenshin)
Mugen (Samurai Champloo)
Honoka (The Third: Girl with The Blue Eye)
Video Games
Hazama (Blazblue series)
Miki (Chrono Cross)
Richard Meyer (Fatal Fury series)
Bob Wilson (Fatal Fury series)
Mog (Final Fantasy VI)
Momoko (King of Fighters XI)
Sora (Kingdom Hearts II); with Jack Skellington
Fi (The Legend of Zelda)

Luna Luna (Queen's Blade:Rebellion)

Sonic the Hedgehog (Sonic the Hedgehog)
Elena (Street Fighter series)
Dee Jay (Street Fighter series)
Pullum Purna (Street Fighter EX series)
Fairlion Type-S and Type-G (Super Robot Wars)
Eddy Gordo (Tekken series)
Tiger Jackson (Tekken series)
Christie Monteiro (Tekken series)
The Harlequins (Warhammer 40k)
Gallery
Videos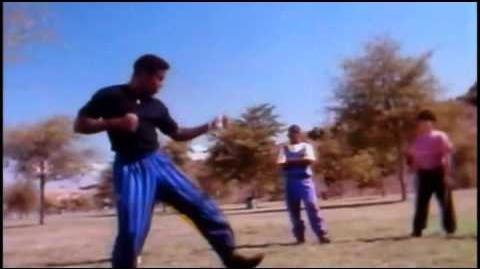 Ad blocker interference detected!
Wikia is a free-to-use site that makes money from advertising. We have a modified experience for viewers using ad blockers

Wikia is not accessible if you've made further modifications. Remove the custom ad blocker rule(s) and the page will load as expected.