Cyber Mind

Sage has a computer-like brain with unlimited storage

Power/Ability to:

have a computer-like consciousness
The power to
possess a computer-like brain with advanced capabilities
.
Also Called
Cybernetic/Digital/Electronic Mind
Cybernetic/Digital/Electronic Consciousness
Kinetic Mind
Technological Mind/Consciousness
Capabilities
The user has a computer-like consciousness, which grants several abilities, although, since this power is personal and internal, once that mostly affect only the user.
Applications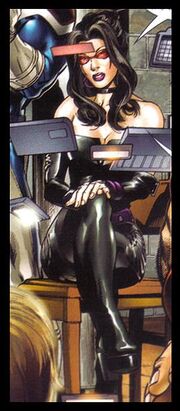 Associations
Limitations
Downloaded material may have false information.
May be vulnerable to computer-related problems such as viruses or electromagnetic pulses.
May be vulnerable to Data Drain.
May be vulnerable to Technology Manipulation.
May short circuit causing their brain to fry.
Upon hearing a paradox or conundrum, the user may be rendered unconscious or even die from overload.
Known Users
Adam (Buffy the Vampire Slayer: Note from the Underground)
Agents (The Matrix)
D-Reaper (Digimon Tamers)
Dr. Eggman (Sonic the Hedgehog/Archie Comics)
Hank Henshaw/Cyborg Superman (DC Comics)
Karen Roberts/O'Nara (Static Stock)
Michelle Bigelow (Mutant X)
Sage (Marvel Comics)
Terminators (Terminator)
Viral (Teenage Mutant Ninja Turtles: Fast Forward)
Tecna (Winx Club)